Macedonia's Muslim uprising seen as flashpoint in East-West energy war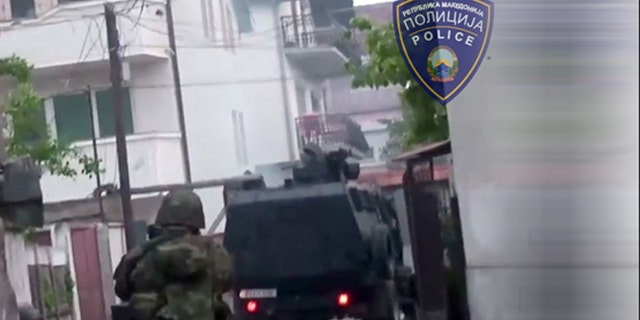 SKOPJE, Macedonia – A bloody confrontation this month between Macedonian police and Albanian Muslims has touched off widespread protests and threatens to ignite a geopolitical powder keg whose effects could be felt well beyond the impoverished Balkan nation, warn analysts.
"If the conflict escalates in Macedonia, it could produce a domino effect, transferred to the Balkans, or the other former Yugoslav republics in which the security situation is bad."
More than 20 people, including eight police officers, were killed in the May 9 police raid and ensuing riots in the northern city of Kumanovo's ethnic Albanian neighborhoods, where Skopje officials say Muslim groups are training terrorists and seeking to secede. On Sunday, tens of thousands of protesters waving Macedonian and Albanian flags marched in Skopje in a powerful show of ethnic unity against a reeling and scandal-scarred government. Experts say the raid and ensuing protests could imperil the regime of Macedonian Prime Minister Nikola Gruevski.
"If the conflict escalates in Macedonia, it could produce a domino effect, transferred to the Balkans, or the other former Yugoslav republics in which the security situation is bad," said Ivan Babanovski, a former Macedonian intelligence officer and a professor at Skopje's Faculty of Security.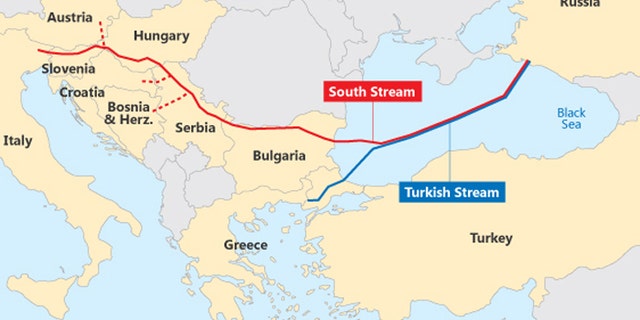 World powers -- including the U.S., Europe, Russia and Turkey -- are monitoring the complex situation closely, issuing warnings and pointing fingers.
Russia, thwarted repeatedly by the West in its bid to pipe natural gas to Europe, has settled on the so-called "Turkish Stream," a route that passes through Turkey and Macedonia. Moscow suspects the U.S. and Europe, opposed to its plans to supply energy to Europe, is fomenting unrest in a bid to change the Russia-friendly regime of Gruevski and scuttle the pipeline.
The U.S. has been lobbying Greece to support an alternative pipeline project that would receive gas from Azerbaijan rather than Russia.
The West denies playing a role in the uprising, which, coupled with political scandals involving secret audio of Gruevski and resignations of government officials, has Moscow fearing a replay of last year's toppling of Ukrainian President Viktor Yanukovych.
Yanukovych's ouster ended one version of Russia's pipeline plan, and Bulgaria was later pressured by the West to block an alternative that would have passed through its territory. The current plan would be to pipe Russia's natural gas under the Black Seat, through northwestern Turkey and to a hub in Greece, from which pipelines leading to southern Europe would extend, including a key segment running through Macedonia.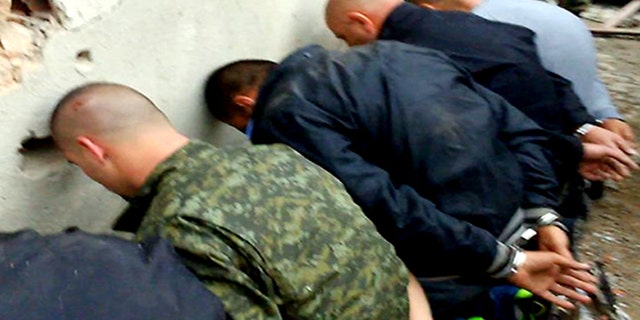 "Macedonia is the weakest link in Turkish Stream that needs to go through Russia, Turkey, Greece, Macedonia, Serbia and Hungary," Macedonian military analyst Miroslav Lazanski told FoxNews.com. "Here it is most easily cut."
Russian leaders, as well as Turkish President Recep Tayyip Erdogan, say Macedonia's Albanian Muslims are being used in a bid to undermine the pro-pipeline government in Skopje. Erdogan warned that heavy-handedness in putting down protests could lead to more regional religious conflict.
Meanwhile, Skopje is scrambling to put the incident behind it and show the world that Macedonia, a poor, landlocked Balkan country of 2 million, is safe for investment.
"The terrorist incident on Saturday and Sunday is certainly a one-off isolated incident," Viktor Mizo, CEO of the Macedonian Free Zone Authority, told Emerging Markets. "We do not foresee, and don't expect, any influence on normal activity in the Macedonian economy, nor on the plans of foreign investors in our country."
The European Union's delegation to Macedonia and the U.S. Embassy in Skopje issued a joint statement following the violence in Kumanovo urging calm.
"We also hope that this will be the moment in which the country's leaders will engage together in dialogue on all issues facing the country, including the long-running political crisis and the necessary reforms," said the statement.
While protests in the capital have been peaceful, Muslim separatists have vowed to avenge the deadly raid. And Gruevski pledged to deal swiftly with any coming violence.
"If I back down it would be a cowardly move," he told pro-government Sitel TV. "I'll face down the attacks."