Los Mochis, where 'El Chapo' Guzmán was caught, was founded by U.S. industrialists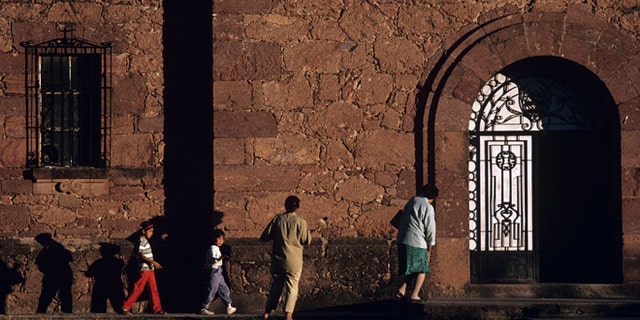 The operation on Friday that brought Sinaloa Cartel boss Joaquín "El Chapo" Guzmán Loera to justice took place in Los Mochis, a large town on the coast of the Gulf of California, where in 1893 the American civil engineer Albert K. Owen arrived to plan a railway through the area.
Owen, a Quaker from Chester, Pennsylvania, fell in love with the coastal location and visualized a "perfect city" there. He founded a colony based on cooperative principles between workers, artisans and intellectuals that was to be supplied by a railroad line from Kansas City, with entry at El Paso, across the Sierra Madre mountains.
Today Los Mochis ("The Turtles") is a hot, dry town of 250,000 people where the temperature has been known to climb above 110 degrees.
It is the western terminus of the Chihuahua-Pacific railroad, which curls dramatically through Copper Canyon.
Like much of the rest of northern Sinaloa state, Los Mochis is poor. About one-quarter of all homes have access to a computer, and the average resident gets only through 10 years of school.
"Poverty grows [here] at three times the national level. Investments in Sinaloa don't reach here because they go to other places where there are higher levels of education," said Juan Alfonso Mejía López, the Sinaloa director of education NGO Mexicanos Primero.
This stands in stark contrast to 120 years ago, when the region held promise and Owen believed Los Mochis could be a transportation hub linking railways to shipping lines.
For decades the principal industry was sugar, a legacy that lives on in the city's baseball team, the Cañeros (the Caners), who play in Mexico's Pacific League. In fact, the city has produced a number of well-known athletes, like major league pitcher Teddy Higuera and former flyweight and bantamweight boxing champion Fernando Montiel.
Like us on Facebook
Follow us on Twitter & Instagram