Los Angeles public schools closed following 'electronic' threat to multiple students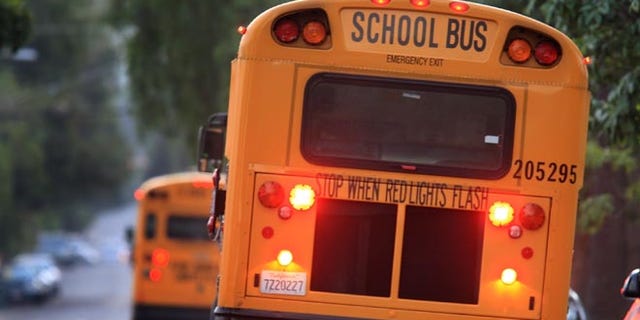 LOS ANGELES (AP) – The Los Angeles Unified School took the extraordinary step of shutting down all the schools in the district after a school board member received an "electronic" threat.
Superintendent Ramon Cortines said the closures were made out of an abundance of caution following the Dec. 2 attack in nearby San Bernardino that left 14 people dead. The threat, he said, was in the form of a message made against students at many of the district's schools.
A law enforcement official says the threat was emailed to a school board member late Monday and appeared to come from overseas. The official spoke on condition of anonymity because he was not authorized to speak publicly about the investigation.
"It was not to one school, two schools or three schools. It was many schools, not specifically identified. But there were many schools. That's the reason I took the action that I did ... It was to students at schools."Cortines said schools commonly get threats but called this one rare. Officials wouldn't elaborate.
He called for every school to be searched and a report given to him and the school board.
Los Angeles Unified School District police Chief Steven Zipperman said the threat was still being evaluated. Schools would remain closed until the threat was cleared, which officials said could happen by the end of the day.
"We need to cooperation of the whole of Los Angeles today," said school board President Steve Zimmer. "We need families and neighbors to work together with our schools and with our employees to make sure our schools are safe throughout today."
New York City officials say they received the same threat, but quickly concluded that it was a hoax. New York Police Commissioner William Bratton said he thought Los Angeles officials officials overreacted.
Bratton said the person who wrote the note claimed to be a jihadist, but made errors that made it clear the person was a prankster.
The district, the second largest in the nation, has 640,000 students and more than 900 schools and 187 public charter schools.
The district spans 720 square miles including Los Angeles and all or part of more than 30 smaller cities and some unincorporated areas.
The closure came the same day classes were canceled at San Bernardino Valley College because of a bomb threat. Students and staff were sent home around 5:30 p.m. Monday after the threat was made.