Los Angeles Airport Shooting Victim Saw TSA Job As A Way Of Serving Adopted Homeland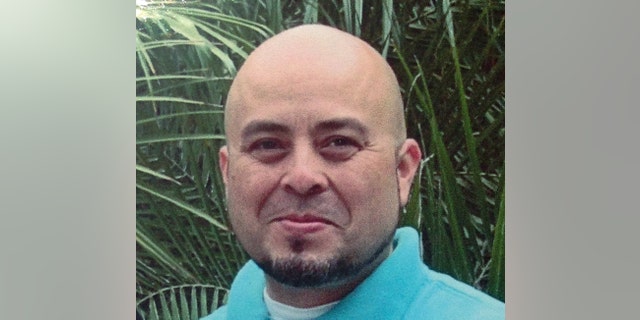 Gerardo Ismael Hernandez was trained to spot bizarre behavior, to zero in on people who could threaten the safety of others at Los Angeles International Airport.
Hernandez, a 39-year-old father of two who emigrated from El Salvador when he was 15, loved his job with the Transportation Security Administration, or TSA, at the airport.
He was trained to spot people like Paul Ciancia, a 23-year-old who hated people who did the job that Hernandez did with pride.
Ciancia snapped on Friday, using his AR-15 assault rifle, loaded with 150 rounds of ammunition, as his own portable death machine at LAX. Ciancia was on the hunt for TSA officers when he spotted Hernandez, and killed him.
Hernandez's sister-in-law, Xiumara Hernandez, told the San Gabriel Valley Tribune: "He was in front of the counter checking passports."
She added that the fatal wound seemed to have come from a gunshot to his chest, which severed a major artery. He was the first TSA officer killed in the line of duty since the agency was created after the Sept. 11 terrorist attacks.
Family and friend recalled how the youngest of four sons relished his job, and saw it as a way to serve his adopted homeland.
"He was always excited to go to work and enjoyed the interactions with the passengers at LAX," Hernandez's wife, Ana Machuca, said in a brief statement she read to reporters outside their home over the weekend. "He was a joyful person always smiling, who took pride in his duty for the American public and for the TSA mission."
A friend and former co-worker, Kevin Maxwell, recalled to reporters how Hernandez and his TSA job, which he had held since 2010, were a perfect fit.
"He was very optimistic, hardworking," Maxwell said, according to The New York Times. "He was just there to support his family. He wanted a career, and that was a career for him."
"When I met him, I realized right away that he was very effective as an officer," Maxwell said, "he thought well on his feet. He worked, and then he left work and went home to his family. That's all he wanted to do."
If Ciancia felt doomed in life – the drifter who shuffled from one friend's home to another indicated to his family early Friday that he was contemplating suicide – Hernandez was anchored and living what many described as a promise-filled life.
His wife, whom he married on Valentine's Day in 1998, is manager of worldwide marketing budgets at Warner Bros., where she has worked for 8 years. Before Warner Bros., Machuca was a financial analyst at Walt Disney Co., according to her LinkedIn page.
Between his job and hers, the couple was able to move into the middle-class Los Angeles suburb of Porter Ranch. When burglars hit his home, he went door to door warning neighbors, they told reporters.
John Tish, 45, a neighbor, is quoted in the Times as saying: "So him and his brother-in-law came walking down and introduced themselves and let us know that they had been broken into. Let us know to keep our eyes open, told us that he just got here."
Hernandez left behind a teenage son and a daughter, who is about 6 years old, Maxwell told reporters.
About 13 percent of TSA workers are Latino, according to the agency's website. Slightly more than 20 percent are African-American, and close to 59 percent are white. Men are 66 percent of the workforce.
Follow us on twitter.com/foxnewslatino
Like us at facebook.com/foxnewslatino