Long-awaited Christmas in Mexico canceled after passports stolen at last minute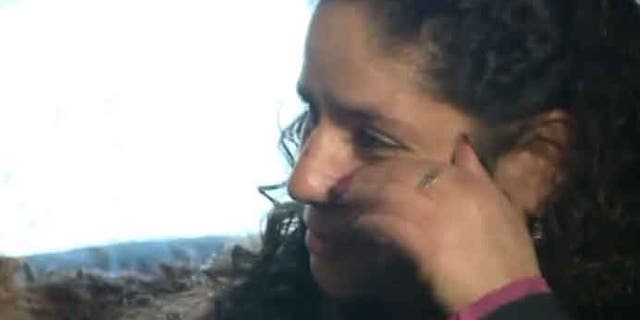 KANSAS CITY, Kan. – A family who'd been looking forward to a trip for more than a year had an abrupt change of plans when a thief stole their running van from their driveway on State Avenue, with their luggage and passports inside.
The Torres family had just finished loading up luggage before the sun came up Friday morning and was headed to the airport for a trip to Mexico when they say a man hopped in their van and sped away. Police say the family was warming up the van, and this was one of several stolen vehicle cases in a few hours.
Pedro and Maria Torres had been planning Friday's departure for more than a year. The couple sat down and explained what happened minutes before they were supposed to leave for the airport.
"We were ready to go to the airport," said Pedro.
"My husband put everything in the car and then just came back to say bye to mom and get blessings for him and me," Maria said.
After one last check inside, the family was headed back out to the family van, which was running.
"It was less than a minute and it was this guy on top of the van, just driving off the driveway," Pedro said.
He said the man didn't even stop to close the van's back door.
"I started running and yelling and all that stuff, and he didn't even stop," Pedro said.
Just like that, their plans and their Christmas, gone. Maria said inside the van was "Clothes, some presents that I had for my family members, the passports."
Passports stolen, which means the couple can't leave now even if they booked new flights. The couple also lost two weeks' worth of medication.
The couple was going to share the holidays with friends and families for the first Christmas in more than eight years. As sad as they are, Maria said she forgives the people behind this theft.
"This could be anywhere, could happen to any person. Even in the best areas," she said.
It wasn't just Christmas that was taking Pedro and Maria to Guadalajara. The pair's 9-year-old nephew Alan waited a whole year to celebrate his First Communion with the pair. Pedro was set to be Alan's godfather. A huge party, with music and food already set, was planned for Saturday.
They'd packed their best outfits to wear for the special church celebration; those clothes also taken in the theft. Pedro said breaking the news to the boy will be difficult.
"The two weeks we spend in Mexico, he's always by my side. Always. The only thing you cannot replace are these moments," he said.
And if the stolen van and cancelled trip wasn't enough, there was one more sad twist.
"The only reason I feel really really bad is for her. Because it's on her birthday," Pedro said of his wife.
"It's my birthday. It's my birthday," Maria said.
A birthday evening now spent at home instead of in Mexico with family as planned; a couple still choosing compassion over anger.
"I am a faithful person, you now. So I'm trying to be good with everyone, no matter what," Maria said.
"It's not the material. You can buy whatever. But these moments, you cannot forget," Pedro said.
The family said they had a dark red 2000 Chrysler Town & Country van. As of Friday afternoon, police hadn't found the van or the suspect.
For more Kansas City news go to fox4kc.com.
Like us on Facebook
Follow us on Twitter & Instagram