London terror: Cops sift through 2,500 items to assemble killer's profile
London investigators were sifting through more than 2,500 seized items and talking to more than 3,500 people Friday as they try to piece together why a British-born man became radicalized and launched a deadly rampage outside Parliament earlier this week.
Detectives have searched 21 properties in London, the central English city of Birmingham and Wales as they look into the life of killer Khalid Masood, London's top counterterror officer Mark Rowley said, as police released a new photo of the attacker. Ten people remain in police custody of raids across the country.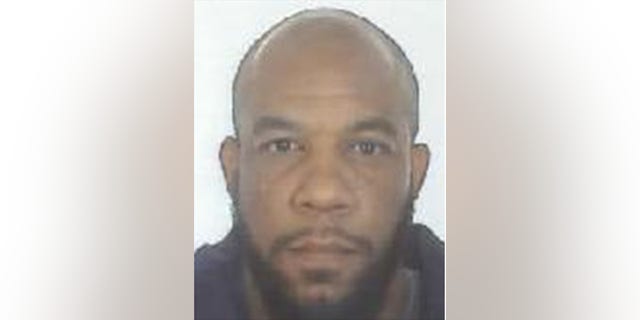 LONDON TERROR ATTACK: KILLER IDENTIFIED AS 52-YEAR-OLD KHALID MASOOD
Massod was born Adrian Russell Ajao in Kent on Christmas Day in 1964 and moved through several addresses in England, Rowley added. The killer was known to have lived recently in Birmingham.
"Our investigation focuses on understand his motivation, his operation and his associates," Rowley said. "Whilst there is still no evidence of further threats, you'll understand our determination is to find out if either he acted totally alone, inspired perhaps by terrorist propaganda, or if others have encouraged, supported or directed him."
He added: "We've seized 2,700 items from these searches, including massive amounts of computer data for us to work through. We've received hundreds of uploads of video images to our online platform. Given this attack was in the heart of the capital we also, of course, are dealing with statements from a wide range of nationalities."
Masood plowed an SUV into pedestrians on Westminster Bridge on Wednesday before stabbing a police officer. He was late shot and killed by police.
An American man from Utah, a British man and a British woman were killed on the bridge, and police officer Keith Palmer died at Parliament. More than 50 people of a dozen nationalities were injured, 31 of whom required hospital treatment.
"Those affected include a real cross-section of ages from at least 12 nationalities," Rowley said. "It's a poignant reminder, I think, that the impact of this attack on the capital will reach around the world."
The Islamic State group claimed responsibility for Wednesday's attack, saying Masood was "an Islamic State soldier" who "carried out the operation in response to calls to target citizens of the coalition."
British police have released little detail about the man and what might have led him to carry out Wednesday attack. It was the deadliest in Britain since the London suicide bombings of 2005 by four young British Islamists, which killed 52.
He had a long list of convictions, but none terror related. His last came 14 years ago in December 2013 for possession of a knife.
However, once his identify became known police and the media began to trace his movements in his final hours.
The manager of a hotel in the beachside city of Brighton where Masood attacker stayed the night before the incident said he seemed unusually outgoing and mentioned details about his family, including having a sick father.
"He was normal, in fact friendly, because we spent possibly five or 10 minutes talking to him about his background and where he came from," Sabeur Toumi told Sky News on Friday.
UTAH MAN KILLED, WIFE SERIOUSLY HURT IN RAMPAGE
Police raided the room at the Preston Park Hotel in Brighton after the attack, searching for clues about Masood. Among the items seized were the trouser press and the toilet paper holder.
At the age of 52, Masood does not fit the profile of militant attackers, who are typically younger than 30, counter-terrorism experts told Reuters.
Prime Minister Theresa May said Thursday that Masood was "investigated in relation to concerns about violent extremism" some years ago. But she called him "a peripheral figure."
The Associated Press contributed to this report.