London shares rise as Royal Mail selloff launched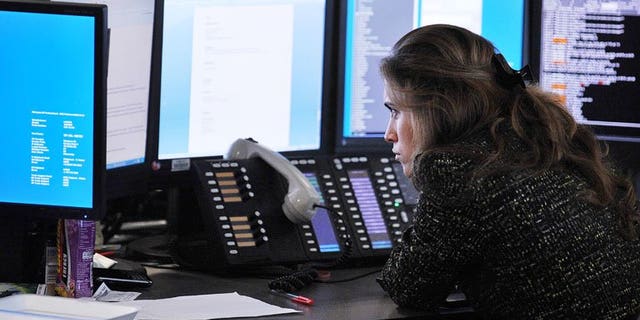 LONDON (AFP) – London shares rose on Thursday as the market received a boost from the launch of the privatisation of the Royal Mail, dealers said.
At 8:38 am, the benchmark FTSE 100 index was up 10.92 points ot 0.17 percent at 6,599.35 points.
The government said an initial sale of shares in the state-run postal service will occur within weeks.
"Her Majesty's Government today announces its intention to proceed with an initial public offering of Royal Mail," said a joint statement, which added that the IPO is "expected to take place in the coming weeks".
Royal Mail is to list on the London Stock Exchange, while the coalition government said it would "retain flexibility around the size of the stake to be sold".
The government had in July announced plans to privatise more than 50 percent of Royal Mail following a major restructuring of the organisation in recent years, triggered by fierce competition from email.
Royal Mail was expected to be Britain's biggest privatisation since the 1980 sell-offs of former nationalised giants British Gas and British Telecom.
Media reports say the part sale of Royal Mail could be worth up to ??3.0 billion ($4.74 billion, 3.57 billion euros). The government previously said that it would take on Royal Mail's historic pension deficit.
William Morrison shares jumped 3.67 percent to 308.10 pence as the supermarket chain announced flat interim sales and lower profit but raised the interim dividend by 10 percent to 3.84 pence per share.
The company said turnover was steady at ??8.9 billion pounds in the six months to August 4, though with like-for-like store sales dropping 1.6 percent and pretax profit sinking to ??344 million from ??440 million in the year-earlier period.
"We anticipate an improvement in our sales performance during the second half and accordingly the board believes the group's performance for the full year will be broadly in line with its previous expectations," Morrisons said.
Tui Travel added 2.11 percent to 362.90 pence and British Airways owner International Consolidated Airlines gained 1.70 percent to 317.40 pence.
Temporary power supplier Aggreko 2.30 percent to 1,613 pence.