London shares fall as Fresnillo spurs drop in miners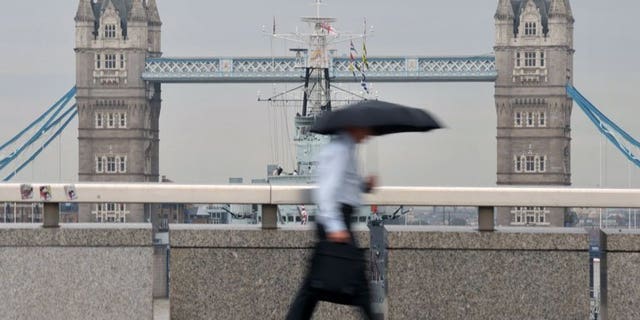 LONDON (AFP) – London shares closed lower on Tuesday as shares in Fresnillo plunged after its results and other miners sank in its wake, dealers said.
The FTSE 100 index ended the 15.37 points or 0.23 percent lower at 6,604.21 points.
"German factory orders and UK manufacturing production data showed better than expected results, adding to evidence Europe is recovering," said Lee Mumford, a financial sales trader at Spreadex.
But he noted: "Stocks continued their sideways trend as investors seek further catalysts to spur more gains. Investors are now turning away from the markets at these historic levels and waiting for more clarity from central banks."
Fresnillo tumbled 10.85 percent to 924.50 pence as the silver and gold miner revealed that attributable profit shrank 34.2 percent to $225.6 million in the first half even excluding an $80.8 million charge for revaluation of its Silverstream operations. EPS collapsed by 61.1 percent to 20 cents a share.
"The dramatic decline in gold and silver prices since mid April had a significant impact on revenues over the half year," said chief executive Octavio Alv??drez.
"This coupled with higher production costs associated with higher volumes from the expanded business and higher electricity and diesel prices pushed EBITDA and profit lower."
Other miners affected by ripples from Fresnillo included Vedanta, down 5.65 percent at 1,170 pence, Randgold, 5.55 percent lower at 4,428 pence, Antofagasta, 4.92 percent weaker at 849.50 pence, and Glencore Xstrata, which shed 4.82 percent to 275.65 pence.
Intercontinental Hotels soared 6.39 percent to 2,030 pence in the light of the company's 25 percent jump in first half net profit thanks to a strong showing by its American operations.
Profit after tax climbed to $340 million in the six months to the end of June from $271 million in the first half of 2012, said the company that owns the InterContinental, Crowne Plaza and Holiday Inn hotel chains.
Chief executive Richard Solomons said that IHG will pay shareholders a special dividend totalling $350 million.
"In addition we are increasing the interim dividend by 10 percent reflecting our good first half results and the confidence we have in the future prospects of the business," he added.
Shares in Standard Chartered gained 2.85 percent to 1,567.50 pence as the Asia-focussed bank unveiled a 4 percent rise in operating profit to $9.75 billion.
Net profit fell to $2.13 billion for the six months to June 30, from $2.81 billion in the same period last year.
"This year markets like Hong Kong, India and Africa delivered impressive growth, whilst Korea, Singapore and Other Asia-Pacific faltered," group chief executive Peter Sands said in a filing to the Hong Kong stock exchange.
On the currency markets, sterling strengthened again to $1.5353 at 5:18 pm from $1.5335 on Monday evening but eased to 1.1553 euros from 1.1568 euros the previous night.