London shares fall amid new Greek bailout fears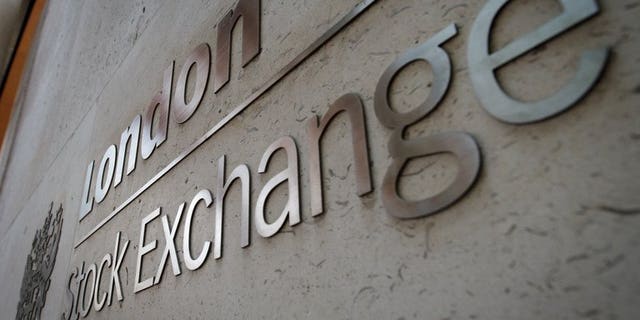 LONDON (AFP) – London equities lost ground on Monday as wary investors were spooked by low growth figures from Japan and renewed fears of yet another Greek bailout, dealers said.
The FTSE 100 index slid 0.14 percent to end the day at 6,574.34 points.
"It would be easy to surmise that this morning's weaker than expected Japanese GDP print has contributed to the weaker tone in European markets," CMC Markets UK analyst Michael Hewson said.
But "it is more likely that today's declines are a result of a general lack of enthusiasm by investors, combined with some concern about the prospect of a third Greek bailout, after weekend reports about a Bundesbank document outlining just such a prospect, doing the rounds," he said.
Despite fresh data from Greece showing that the recession in the Mediterranean country's struggling economy eased in the second quarter -- shrinking by 4.6 percent compared with contraction of 5.6 percent in the first quarter -- some circles are sceptical that it can climb out of the crisis without more help.
On Sunday, the German weekly publication Der Spiegel, citing an internal document from the German Bundesbank central bank, reported that Greece might need another rescue programme because it was unable to get on top of the crisis.
In Japan, data showed that economic growth in the world's third-largest economy slowed in the April-June quarter, in turn raising questions about Tokyo's bid to revive its economy after years of stagnation.
Japan said growth in the second-quarter came in at a 2.6 percent annual pace, down from 3.8 percent in the first quarter.
Precious metal miner Fresnillo was the star performer as it took advantage of higher silver prices to soar by 6.57 percent to 1103 pence.
Fellow miners were also in demand following last week's better-than-expected industrial output data from China.
Randgold Resources added 2.52 percent to 4,841 pence and Anglo American increased 1.62 percent to 1,567.5 pence).
On the corporate front, shares in Prudential climbed 4.05 percent to 1,232 pence after the insurer posted a rise in operating profits on strong product demand in the United States and Asia.
Budget airline easyJet was the worst performing blue-chip, down 3.56 percent to 1328 pence.
International Consolidated Airline -- the parent company for British Airways and Iberia -- was also under heavy-selling pressure after JPMorgan Cazenove reaffirmed its 'neutral' rating in a note to investors, dealers said.
The announcement sent shares in IAG into a tailspin before they recovered to close down 3.49 percent at 312.20 pence.
Lloyds Banking Group was the most traded stock, with 108.61 million units changing hands, followed by Vodafone with 39.77 million.
On the currency markets, the pound lost ground against the greenback, trading at 1.5474 dollars at 5.19pm, down slightly from 1.5498 at the same time on Friday. Sterling fared better against the single European currency and stood at 1.1627 euros, up from 1.1619 euros over the same period.