London shares close lower as investors book gains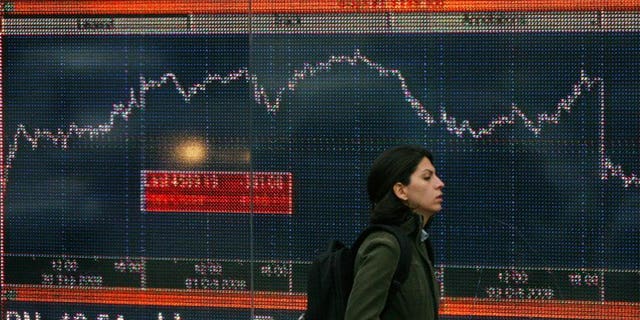 LONDON (AFP) – London shares closed lower on Friday as investors took profits on Thursday's strong gains after the Bank of England and European Central Bank signalled they would keep interest rates low for some time.
The benchmark FTSE 100 index fell 46.15 points or 0.72 percent to 6,375.52 points, a fraction of Thursday's 3 percent surge.
"Global markets lost steam this afternoon despite the awesome display of optimism investors displayed immediately after the US payroll figures," said Shavaz Dhalla, a financial trader at Spreadex.
"The ever-important non-farm figures shattered expectations and produced one of the best payroll figures this year. Investors reacted positively and expressed their support for equities by engaging in a buying frenzy across most global equity markets," he said.
But the optimism proved short-lived, Dhalla noted.
"Perhaps the markets are still not really convinced that improving data from the US will be enough to subsidise the detrimental effects if, and when, there is a tapering of quantitative easing," the Spreadex trader said.
Major European indices had soared on Thursday after the ECB and BoE issued unprecedented advance notice of policy, so-called forward guidance, indicating that easy-money policies to stimulate growth would continue for some time.
The ECB held interest rates at an all-time low of 0.50 percent for the third month in a row, and its chief Mario Draghi vowed that "monetary policy will remain accommodative for as long as necessary".
The Bank of England -- at its first meeting headed by new governor, Canadian Mark Carney -- held interest rates at a record-low 0.50 percent, froze its stimulus amount, and also hinted that it would not lift borrowing costs in the short term.
The news lifted share prices on Thursday because low borrowing costs help boost lending to companies, dealers said.
Mining and resources stocks led the London decliners on Friday. Recently-merged Glencore Xstra dropped the most, tanking 6.52 percent to 256.85 points, with Antofagasta shedding 6.05 percent to 784.50 pence and Fresnillo plunging 5.84 percent to 886.50 pence.
Randgold also fell 5.84 percent, reducing the share's value to 4,050 pence, while Vedanta sank 5.34 percent to 992 pence.
Builders' merchant Travis Perkins was the main London gainer, climbing 2.03 percent to 1,556 pence, amid media talk of a revival of housebuilding in Britain.
On the currency markets, the pound tumbled to $1.4901 at 5:23 pm from $1.5078 on Wednesday evening, taking its fall to three cents since Wednesday night. Against the euro, sterling weakened to 1.1623 euros from 1.1668 euros the previous night and 1.1749 euros late Wednesday.