London shares close flat as miners drop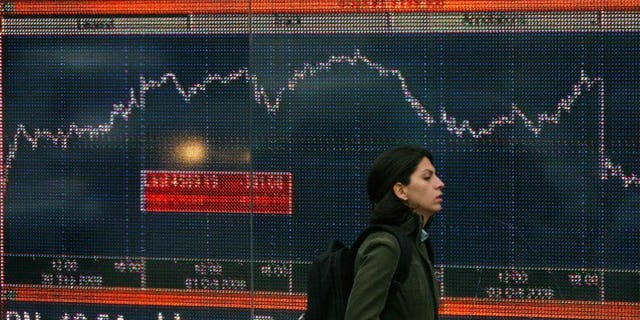 LONDON (AFP) – London shares closed flat on Friday as a drop in resources stocks undermined the benchmark index, dealers said.
The blue-chip FTSE 100 eased 5.18 points or 0.08 percent to 6,583.80 pence.
"Global markets were lifeless today as a raft of potential problems, including ambiguity over a solution to the Syrian conflict as well as fears that the Fed will begin reducing its stimulus measures at the end of its two-day policy meeting on Wednesday, resulted in investors stay on the side lines today," said Shavaz Dhalla, a financial trader at Spreadex.
He added, however: "Some analysts believe that the US economy will still cope with the reduction in stimulus measures.
"The markets have over the last few months been gifted with a series of positive economic data from the US, including the encouraging results of officials??? attempts to control unemployment."
Shares in miners fell as the price of gold slipped to $1,308.25 an ounce on the London Bullion Market, from $1,328 Thursday.
Anglo American dropped 3.21 percent to 1,568.50 pence, BHP Billiton shed 1.98 percent to 1,885 pence and Vedanta fell 1.86 percent to 1,160 pence.
William Morrison fell back 2.38 percent to 295.30 pence as investors looked at the details of the supermarket chain's interim results on Thursday.
Household products maker Reckitt Benckiser added 2.29 percent to 4,554 pence and broadcaster ITV rose 2.12 percent to 183.40 pence.
Vodafone gained 0.90 percent to 212 pence after news that shareholders in Kabel Deutschland have given the go-ahead for the mobile phone giant's proposed 7.7 billion euro takeover.
The British company is flush with cash after recently selling its stake in a US joint venture to partners Verizon for $130 billion
On the currency markets, sterling strengthened to $1.5869 at 5:29 pm from $1.5817 on Thursday evening and firmed to 1.1947 euros from 1.1879 euros the previous night.