Local media: Several Kenyan police officers killed in ambush by militants in the northeast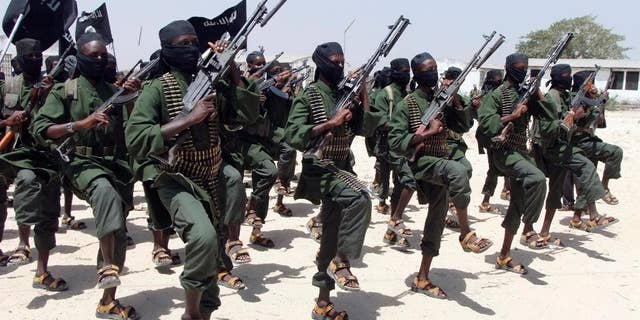 KAMPALA, Uganda – Local media in Kenya are reporting that several Kenyan police officers have been killed in an attack by suspected Somali militants in the northeastern Garissa county, where 148 students were massacred last month.
Kenya's Daily Nation newspaper reported Tuesday that at least 20 police officers were feared dead, the victims of an ambush Monday night by al-Shabab militants in Yumbis village.
The police officers — who were on their way to rescue another team of officers wounded in an attack earlier on Monday — were moving in a convoy of four vehicles, according to the newspaper. The vehicles reportedly were burned.
There was no immediate comment from Kenyan authorities.
The Islamic extremist group al-Shabab has carried out several attacks in Kenya in retaliation over Kenya's military involvement in Somalia.