Lithuania: a candle for pedestrians without reflectors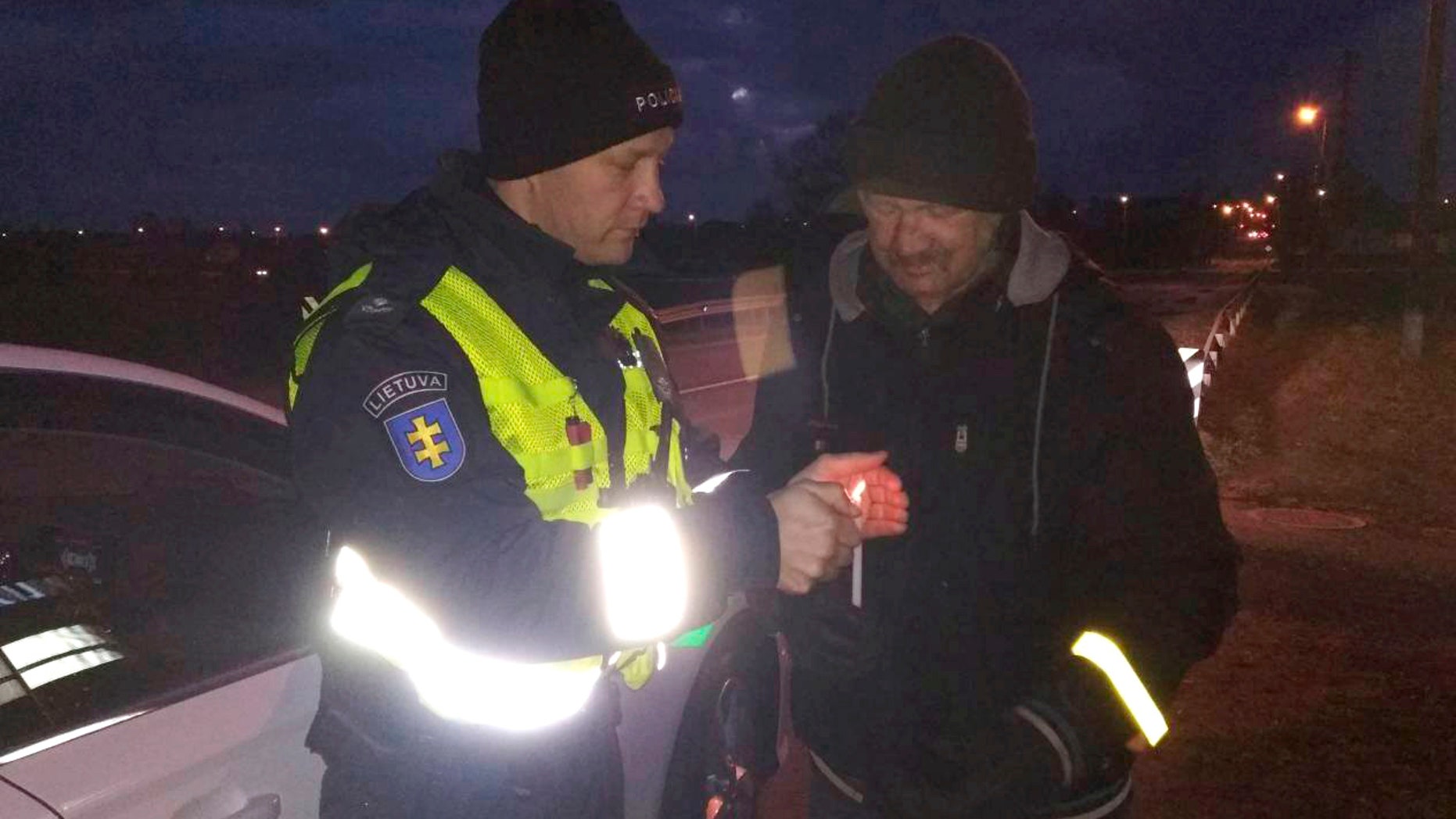 VILNIUS, Lithuania – Lithuanian police are handing out candles to pedestrians and cyclists who don't wear reflectors on their clothing on dark country roads — a stark reminder that they are risking their lives.
The reflectors are compulsory in the Baltic nation, and those who fail to wear them already face a 140-euro ($168) fine. Without them, pedestrians are almost invisible to cars in the dark.
Police spokesman Ramunas Matonis said Tuesday the campaign will run until the end of February and may be extended.
Lithuania has spent more than a decade tackling the number of fatal accidents involving pedestrians and non-motorized vehicles.
In 2006, 780 people were killed; a decade later, it had dropped to 188. But there is still work to do: of the eight people killed on Lithuania's roads so far this year, seven were pedestrians.