Libya's Prime Minister Confirms Presence of Chemical Weapons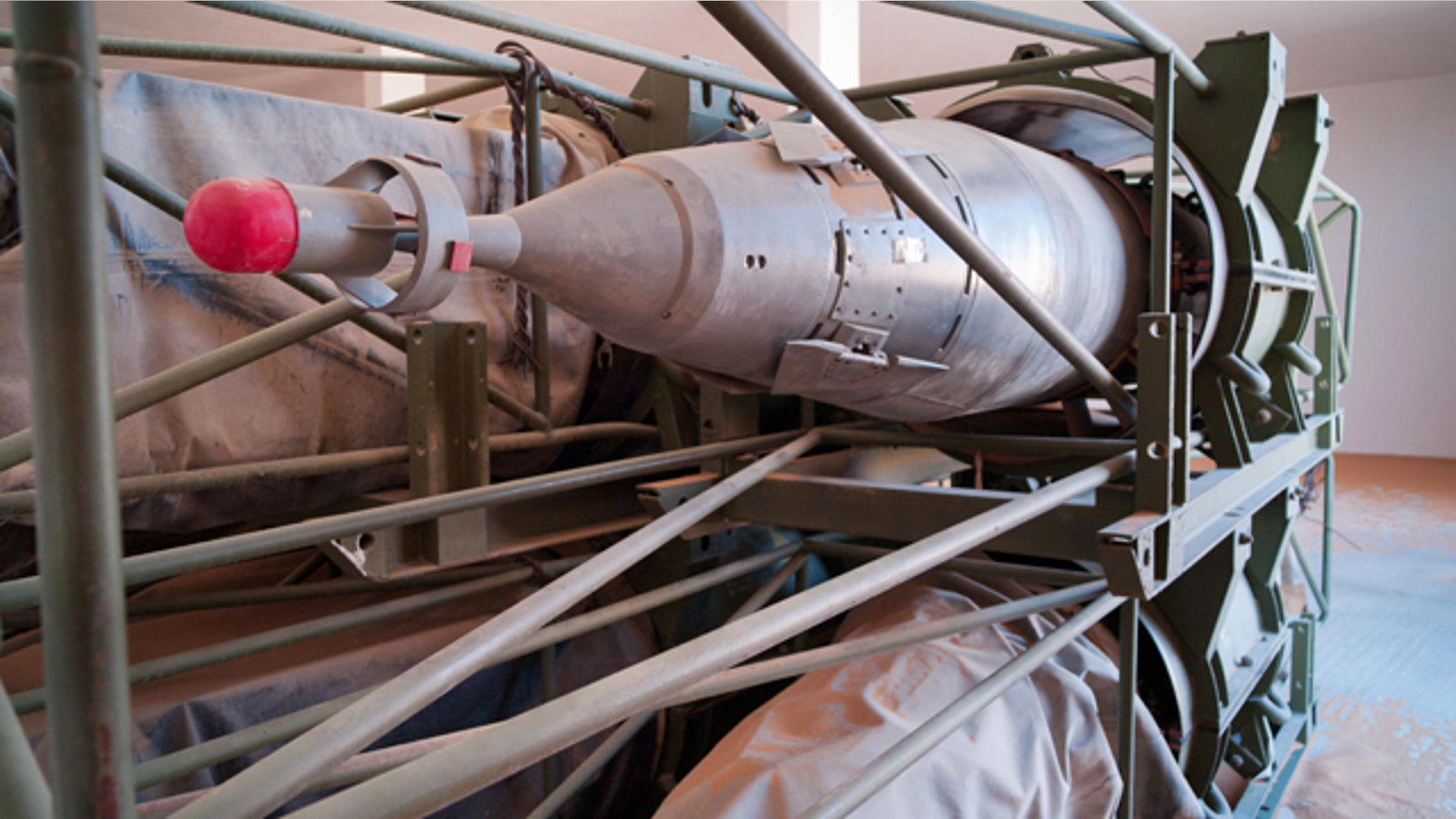 TRIPOLI, Libya – Libya's interim prime minister has confirmed the presence of chemical weapons in Libya and says foreign inspectors would arrive later this week to deal with the issue.
Prime Minister Mahmoud Jibril said Sunday that Libya has no interest in keeping such weapons.
Last week, Ian Martin, the top U.N. envoy to Libya, told the U.N. Security Council that undeclared chemical weapons sites have been located in Libya.
Jibril did not provide any details about the chemical weapons.
In August, Fox News interviewed Rep. Mike Rogers, R.-Mich., who said he saw a chemical weapon stockpile in the country during a 2004 trip. At the time, he said the U.S. was concerned about "thousands of pounds of very active mustard gas."
He also said there is some sarin gas that is unaccounted for.
A Russian-drafted U.N. resolution, to be voted on this week, calls on Libyan authorities to destroy stockpiles of chemical weapons in coordination with international authorities.
In February, the U.S. State Department told reporters that some chemical weapons remained in the country and the U.S. government was encouraging the Libyans to secure the sites.
The U.S. had been trying to revive a program to prevent Libyan chemical, biological and nuclear scientists from working for terror groups or hostile nations, a State Department official said last month.
Besides chemical weapons, hundreds of experts worked in Muammar Qaddafi's weapons of mass destruction programs.
After Qaddafi agreed to dismantle the programs in 2003, the U.S. launched an effort to steer Libya's WMD scientists into civilian research projects, including water desalination, oil and gas production and nuclear medicine.
Since Qaddafi's fall, American and U.N. officials have warned that the failure to control Libya's weapons could destabilize the whole of North Africa.
It remains unclear how many weapons have been uncovered in Tripoli since Qaddafi's fall, said Peter Bouckaert of Human Rights Watch, who has been searching the city for them.
Lots of munitions appear to have been hidden in civilian buildings to avoid airstrikes by NATO, which bombed regime military targets under a United Nations mandate to protect civilians.
At one unguarded site, Bouckaert said he found 100,000 anti-tank and anti-personnel mines. Elsewhere, he found weapons caches hidden under fruit trees.
"The problem is that the locals usually find out first and by the time we arrive and we can get some guards there, a lot of the most dangerous weapons have already been taken away," he said.
The Associated Press contributed to this article.