Libya's parliament suspends UN talks over power-sharing proposal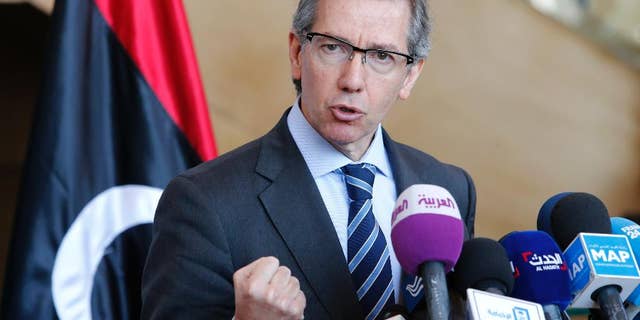 CAIRO – Representatives of Libya's internationally-recognized parliament have suspended their participation in United Nations-brokered talks over a proposed power-sharing scheme with a rival Islamist-led government.
A spokesman for the parliament's negotiators, Essa Abdel-Kauoum, told The Associated Press the council made its decision on Tuesday after U.N. envoy to Libya Bernardino Leon "succumbed" to Islamist demands and presented a draft proposal that gives them more power.
Libya is split between an Islamist-led government backed by militias that seized the capital last August and an internationally recognized elected parliament forced to convene in the country's far east.
The U.N. draft stipulates the formation of a national unity government and would create a new Islamist-dominated body with legislative and executive powers.