Libyan interior minister resigns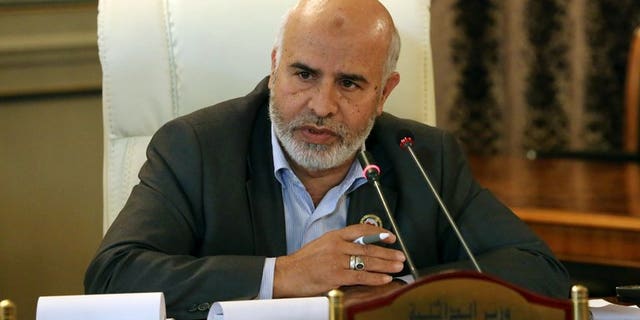 TRIPOLI (AFP) – Libyan Interior Minister Mohamed Khalifa al-Sheikh tendered his resignation on Sunday, just three months into the job, his spokesman said, as unrest escalates in the North African country.
Sheikh became the second cabinet minister to quit since August 4 when deputy prime minister Awadh al-Barassi stepped down citing the government's inability to contain unrest.
Libya has been hit by a spate of attacks against Western targets, security forces and judges, as well as political assassinations since the ousting of dictator Moamer Kadhafi in a 2011 uprising.
Security guards, including former rebels who helped topple Kadhafi, have gone on strike since last month at key oil terminals prompting Prime Minister Zeidan to threaten them with military force.
Interior ministry spokesman Rami Kaal told AFP that Khalifa tendered his resignation in a letter submitted to the General National Congress, Libya's higher political authority, and to the prime minister.
Zeidan accepted the resignation and asked deputy prime minister Sadik Abdelkrim to run the interior ministry until a replacement for Khalifa is found, official LENA news agency said.
Khalifa took the reins of the interior ministry at the end of May to replace Achour Chwayel who quit the job after a law was passed banning those who served under Kadhafi from holding government jobs.
In the letter read out before the General National, Sheikh said he was quitting "namely because of lack of support from the prime minister," Abdallah al-Gmati, an MP, told AFP.
"The minister complained (in the letter) of not getting financial and moral support to implement his reform programme and said he did not have sufficient prerogatives to carry out his policies," said Gmati.
The MP said that Sheikh also spoke of facing "pressure" from GNC members after he tried to sack some officials from his ministry who refused to quit.
In August, Barassi stepped down also complaining about government policies. He said the cabinet had failed to win the people's trust and provide state agencies with the resources needed for development goals.
The prime minister had announced plans in late July to reshuffle the government to improve its response to growing unrest in the country, but days later he shelved them.
Since Kadhafi's overthrow, Libyan authorities have struggled to reestablish order and form a professional police and army.