Libyan army colonel gunned down in Benghazi: security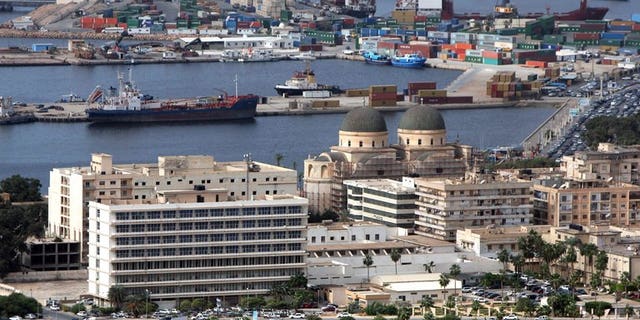 BENGHAZI, Libya (AFP) – Gunmen killed a Libyan army colonel in a drive-by shooting on Friday after he left a mosque in the eastern city of Benghazi, a security source told AFP.
"Unknown gunmen in a car with tinted windows shot and killed Colonel Mustafa al-Aguili," the source said, speaking on condition of anonymity.
"The attack took place after the victim left a mosque in the Al-Hadaiek neighbourhood of Benghazi, following the main Friday prayers," the source added.
On Monday a judge was also gunned down in Benghazi as he was leaving a mosque.
Cradle of the 2011 uprising that ousted long-time dictator Moamer Kadhafi, Benghazi has been rocked by a series of killings of soldiers and police who served under the former regime.
New York-based Human Rights Watch warned this month of "a broadening wave of apparent political assassinations in the cities of Benghazi and Derna in volatile eastern Libya" and criticised the authorities for failing to hold anyone accountable.
Violence has also targeted journalists, with a reporter at a private Libyan television channel narrowly surviving an assassination attempt on August 13 in Benghazi.
And a presenter for another channel, Libya al-Hurra, was shot dead on August 10, also in Benghazi.
Libya's new rulers have struggled to re-establish order and form a professional police force and army since Kadhafi's overthrow but they face former rebel fighters who refuse orders to heed authorities.