Libya premier decides not to reshuffle government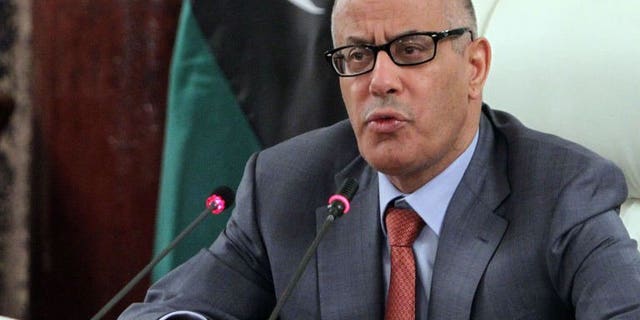 TRIPOLI (AFP) – Libyan Prime Minister Ali Zeidan said on Wednesday he had decided not to carry out an announced cabinet reshuffle aimed at resolving a political crisis and ending a wave of violence.
"After examining the possible repercussions of such a move, we have chosen not to change the make-up of the government," Zeidan told a press conference.
The premier said he had take the decision after consulting his advisors and members of the General National Congress (GNC), the country's highest political authority.
But he said a "crisis committee" would be created at the cabinet level in order to be able to react quickly to developments in the country.
The committee will comprise the ministers of interior, defence, foreign affairs and justice, as well as the chief of intelligence.
Zeidan had announced on Monday that he was going to carry out a cabinet reshuffle, and would announced it in the following day or two.
At the same time, the premier said he had proposed to the GNC a replacement for former defence minister Mohammed al-Barghati, who resigned at the end of June. However, he did not disclose the name of the candidate.
Since long-time dictator Moamer Kadhafi was overthrown by an uprising in 2011, the country's new authorities have struggled to reestablish order and form a professional police and army.
Meanwhile, public anger is growing as widespread violence, including political assassinations, proliferate in the country, particularly in the east.