Libya pledges to free American Christian imprisoned for faith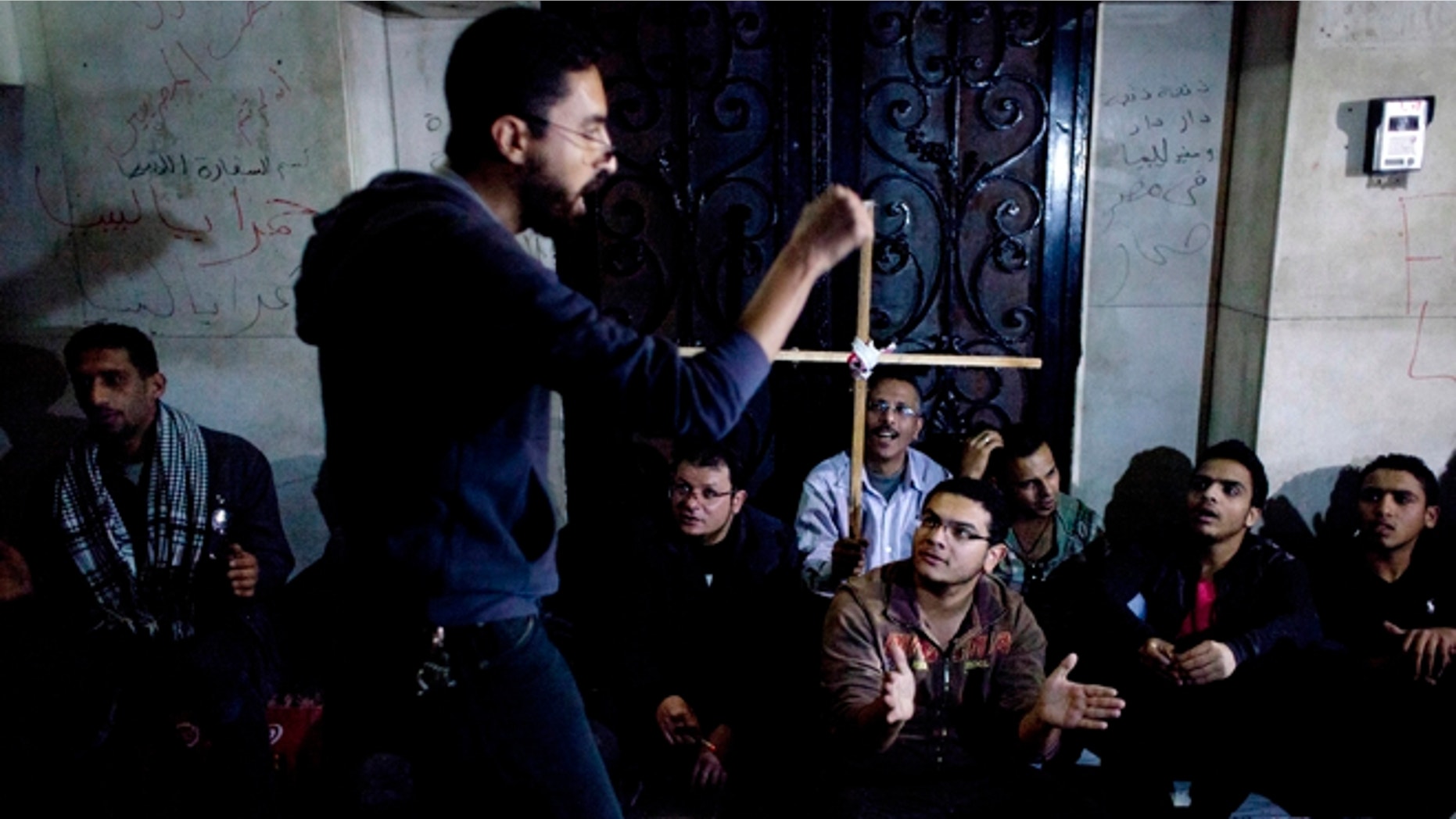 An American and three fellow Christians who have been held in jail in Libya, for more than a month for allegedly spreading the gospel will be freed, according to Libyan officials.
The U.S. State Department confirmed the American man, who also holds Swedish citizenship, is being held in Benghazi and has been in contact with U.S. diplomats, but officials declined to identify him. Libyan officials have said all four Christians, who potentially faced the death penalty on the charges, will be freed and deported as a gesture of good will.
The four, who include an Egyptian man and a South Korean man and a woman from South Africa, were arrested just days before a Coptic church in Benghazi was firebombed and a French Catholic priest narrowly escaped being shot in the capital of Tripoli.
Their planned release is being greeted with a collective sigh of relief by Western diplomats in Libya, who feared the quartet could be brought to trial by the Libyan authorities on charges of threatening national security and distributing Christian literature.
"Our worry was that if the authorities had decided to go ahead with a court hearing, then they would have been under pressure from some hardliners to make an example of them," a European envoy in Tripoli told FoxNews.com.
But the release of the four isn't easing fears about the prospects for Christians in Libya, which is experiencing a rapid rise in Islamist sentiment. Three communities of Roman Catholic nuns left Libya in recent weeks amid concerns for their security because of threats from radical Islamists.
One of the departing communities -- the Congregation of the Holy Family of Spoleto – had worked for nearly a century in the town of Derna, east of Benghazi.
"The religious sisters felt they had to leave - they felt they were in danger," Father Dominique said shortly before the last congregation was due to leave last month.
Father Dominique – a former Vatican diplomat who transferred to Tripoli's St. Francis Cathedral as a retirement mission – insisted the situation in the capital was easier and less threatening than Benghazi and that clergy and lay Roman Catholic staff in the capital didn't feel under threat.
Sitting in the courtyard garden of the 19th century cathedral, he said: "You can see that things are fine here." He acknowledged, however, that the cathedral's staff kept a low profile and avoided wearing any clerical clothing when leaving the compound.
But just a few days later – on March 2 – militiamen shot at a Tripoli-based Catholic priest in an incident the Vatican said highlighted the danger for Christians in the country.
"The situation is not good for Christians both in Tripoli and Benghazi," the Vatican's official news agency declared.
The attack was condemned also by the Libyan Foreign Ministry as "contrary to the laws of Islam and international law."
Although eager to play down the threats and incidents against Christians in the country, diplomats – and Christian clerics in Libya – say what is unnerving is the involvement of some elements of Libya's security agencies, including the Office of Preventative Security, a branch of the Defense Ministry formed in April 2011 after Muammar Qaddafi's ouster.
It was militiamen from that agency who arrested the four foreign missionaries, claiming they had engaged a local printer to print Christian literature and had more than 50,000 Christian books stored in a warehouse in Benghazi.
The increased tempo of incidents involving Christians also is alarming foreign diplomats. Last autumn, the Italian cemetery in downtown Tripoli began to see regular vandalism of tombs.
"Human bones have been scattered across the cemetery," caretaker Dalmasso Bruno said.
Christian anxiety mounted in December, when two Egyptian Copts were killed in a bomb blast at a Coptic church in in the Mediterranean town of Dafniya. St. George's Greek Orthodox Church in Tripoli's Old City has been targeted and icons burnt.
Then last month, nearly a hundred Copts were swept up in a series of round-ups in Benghazi and charged with proselytizing. After intense negotiations between Cairo and Tripoli, the Copts were released and expelled, but several claimed they had been tortured and one Egyptian died in custody, triggering violent protests in Cairo.
Hardline Islamists answered those protests with the firebombing of the Egyptian Coptic church in Benghazi on March 14.
Despite the violence, Christians still worship at the handful of churches in Tripoli and Benghazi. Before the revolution there were thought to be about 100,000 Christians, nearly all of them foreign workers mainly from Egypt, the Philippines, Africa and India, but there are probably half that number now.
One of the most attended is the Coptic Orthodox St. Mark's Church on the outskirts of Tripoli, the sister church of the one firebombed in Benghazi. The congregation numbers a thousand at the main weekly service said Fr. Timothaus Bishara Adly.
A hundred or so children attend religious classes at St. Mark's. Father Timothaus said proselytizing is dangerous in Libya and that missionaries should not engage in it – as to do so is disrespectful. "We must respect the government," he said.
Like priests from other denominations, Father Timothaus chooses his words with care and says that neither he nor his flock has experienced problems. But sitting in his icon-walled office in the church, the bearded priest pointed to a bank of closed-circuit security screens broadcasting in real time the approaches to the gates and walls of the compound.
Jamie Dettmer is an independent journalist who covers the Middle East. He blogs at jamiedettmer.com.