Libya navy stops tanker entering oil terminal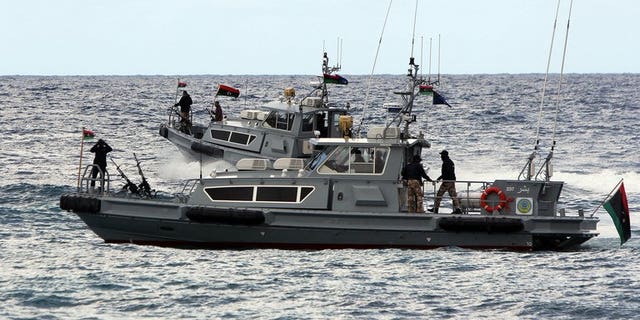 TRIPOLI (AFP) – Libya's navy has prevented a tanker from "illegally entering" Al-Sedra oil terminal in the east of the country, the army's general staff said Tuesday, as protests paralysed several ports.
"Patrol boats from the Libyan navy stopped an oil tanker sailing in Libyan territorial waters from entering Al-Sedra port" on Monday, it said, cited by official news agency LANA.
"The ship, bearing the name Wael, tried on several occasions to enter the port but was prevented," the army said.
It was unclear who had chartered the vessel.
The Libyan navy said in a statement on Tuesday that it would monitor ships off the coast near the oil terminals of Al-Sedra, Ras Lanouf and Brega.
"Ships that are not duly bound by contracts with the NOC (National Oil Company), which alone is authorised to sign petroleum export contracts, will be forbidden from loading crude oil and will be ordered to leave," it warned.
"In case of refusal to obey orders, the ship will be stormed and taken to the nearest port," the Libyan navy added.
The government is locked in a stand-off with striking oil installation guards, whom it accuses of trying to sell crude oil on their own account.
Authorities have threatened to use force to prevent the sale of any oil that does not go through the proper channels.
On Saturday, the National Oil Co said a "Libyan armed group is currently in contact with concessionaries in the international oil market to sell oil illegally."
This group, which operates in the eastern Ras Lanuf region, "is seeking to sell a cargo of 700,000 barrels," the NOC said.
Libya's main oil terminals have been hit by strikes since late July that caused production to plummet to less than 330,000 barrels per day before rising again to 670,000 bpd.
Even that figure fell short of the 1.6 million bpd averaged before the 2011 overthrow and killing of long-term dictator Moamer Kadhafi.
Libya is almost entirely dependent on oil and gas for its foreign exchange earnings, with hydrocarbons accounting for more than 80 percent of its GNP and up to 97 percent of its exports.
The strike has cost the North African nation $1.6 billion dollars in lost export revenues since July 25, according to Oil Minister Abdelbari al-Aroussi.