Liberland president arrested by Croatia for trespassing in 'no man's land'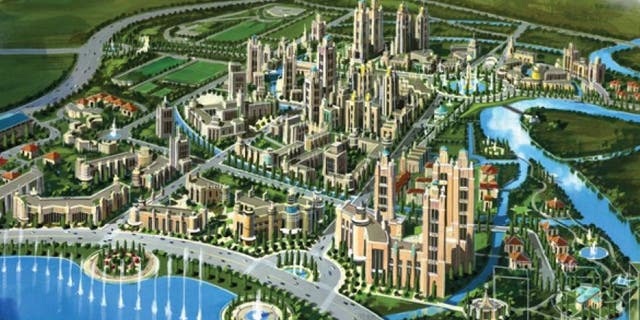 NEWYou can now listen to Fox News articles!
A Czech politician, who declared himself president of a tiny nation established on what he claims is a 2.7-square-mile "no man's land" along the Danube River, was arrested Saturday by Croatian authorities who said he and his self-styled fellow founding fathers of Liberland are trespassing.
Croatian authorities could not be reached for comment to confirm the arrest of Vít Jedlička, a libertarian politician from the Czech Republic. A group calling itself the Liberland Press Association, which has spoken in the past for Jedlička, made the announcement in a statement emailed to FoxNews.com.
'We are taking the best parts of the American Revolution and the U.S. Constitution and applying it here.'
"The president of the self-proclaimed micro-nation of the Free Republic of Liberland, Vít Jedlička, has been arrested by Croatian police for illegally trespassing an international border," read the statement. "The arrest may have taken place on no man's land territory. This would raise issues on the Croatian-Serbian border and could start a new crisis in the Balkans."
On May 2, Jedlička and the rest of his cabinet declared Liberation Day for Liberland, inviting new citizens to gather in nearby Serbia to enter the purported "micro-nation" by boat via the Danube. The circumstances of Jedlička's arrest or where he may be being held were unclear.
Jedlička's supporters added that the arrest was unjustified and possibly illegal, saying he never actually crossed the Croatian border into the disputed territory.
They also maintain that neither Croatia nor Serbia claimed the land to be within their borders following the 2003 dissolution of Yugoslavia.
Officials from Croatia have maintained that they do not take the claims of the new nation seriously.
"The Croatian Ministry of Foreign and European Affairs does not consider claims about so-called 'Liberland' as in any way credible," officials for the Croatian Embassy in Washington D.C. said in a previous statement to FoxNews.com. "Rather, it sees them as what they are – virtual witticism, and for those, we have no further comments to make."
Embassy officials did not immediately return requests for comment regarding confirmation of the arrest.
Jedlička originally formed Liberland in April, saying he was frustrated by high taxes and intrusive government in his own nation. He claims to have researched unclaimed land and found an unspoken-for sliver where he maintains international law allowed him to stake a claim.
More than 300,000 people from around the world have applied for citizenship in Liberland, according to Jedlička. They have been approved, even though most will never live in -- or never set foot in -- Liberland.
"We believe we can set up the last state on the planet," Jedlička told FoxNews.com in April. "We are taking the best parts of the American Revolution and the U.S. Constitution and applying it here."