LGBT community cheers pope's 'God made you like this' remark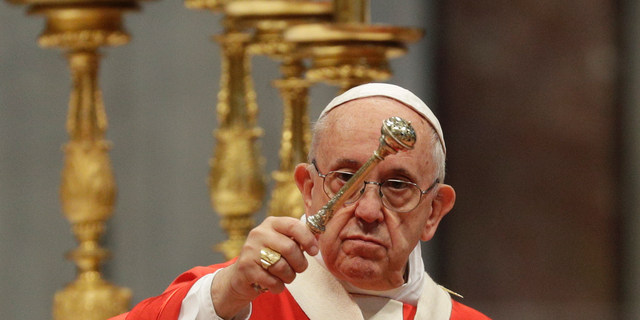 NEWYou can now listen to Fox News articles!
VATICAN CITY – Pope Francis' reported comments to a gay man that "God made you like this" have been embraced by the LGBT community as another sign of Francis' desire to make gays feel welcomed and loved in the Catholic Church.
Juan Carlos Cruz said Monday he spoke to Francis about his homosexuality during their meetings at the Vatican. Cruz was the main whistleblower in Chile's clerical sex abuse and cover-up scandal, and met last month with Francis to discuss it.
Cruz, a victim of a predator priest, said he had been discredited by Chile's bishops for being gay and told Francis of the pain their slander caused. "He said 'Look Juan Carlos, the pope loves you this way, God made you like this and he loves you.'"
The Vatican declined to comment.