Let the campaigning begin! Morning after elections, the Brexit referendum already looms large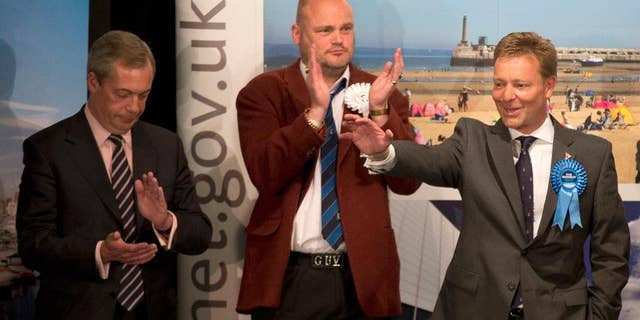 BRUSSELS – One huge election victory under his belt, David Cameron now heads into another fundamental campaign for Britain with renewed vigor: should his island nation remain in the European Union if there is no reform within the next two years.
Even if groundbreaking changes to the way the EU works are unlikely to be achieved within the two-year timeframe for a British referendum, many believe there is a groundswell for just enough changes to keep Britain in.
Syad Kamall, leader of the Conservative group in the EU parliament, said Friday that Cameron "clearly has a mandate to pursue" drastic EU reform,
EPP Christian Democrat leader Manfred Weber says that "Europeans must also start thinking about whether it is time" for EU reform to accommodate Britain.