Legion vows to respond to victims' request for compensation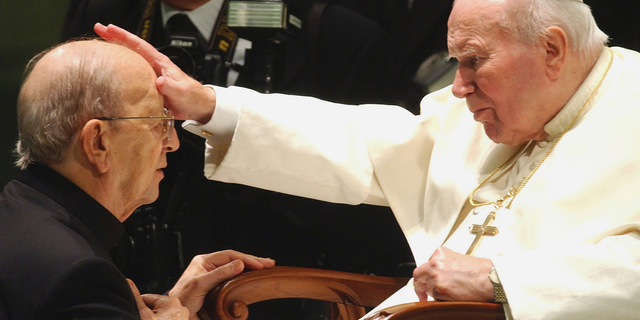 VATICAN CITY – The Legion of Christ religious order said Friday it will try to respond to requests for compensation from former seminarians who were sexually abused by its founder and then discredited for having publicly denounced him.
Eight victims of the Rev. Marcial Maciel petitioned the Legion's recently concluded leadership meeting seeking public recognition of their status as "historic" victims of both Maciel and the order, which mounted a prolonged campaign to defame them after they went public with their allegations in 1997. Some of the men are experiencing financial and medical hardships as they age.
In a statement Friday responding to a request from The Associated Press, the Legion said its leaders "will try to get in touch personally with each of those who had signed the letter and respond to their requests."
The statement repeated the Legion's 2014 official apology to victims and its "commitment to continue seeking reconciliation."
The Mexico-based order was once one of the fastest-growing congregations in the church but it suffered a credibility crisis starting in 2009 following revelations that Maciel sexually abused his seminarians, fathered three children and created a cult-like order to hide his double life.
The Vatican knew of allegations against Maciel since the 1950s, but only took action against him in 2006, sentencing him to a lifetime of penance and prayer for unspecified crimes. He died in 2008.
In the letter, dated March 26, the victims asked that a compensation commission be reopened to consider their cases. For a variety of reasons, the eight men never approached the original commission, and they lamented that the commission never contacted them.
The men, all Mexican citizens, had lodged the original official church complaint against Maciel in 1998 that led to his canonical sentence and the eventual revelations of his crimes. They asked that they be publicly recognized as having served the church and the Legion in their long struggle to reveal the truth.