Leftist militants claim US Embassy attack in Turkey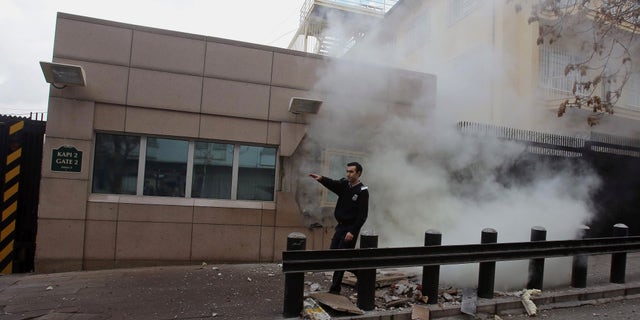 ANKARA, Turkey – A leftist militant group in Turkey has claimed responsibility for the suicide attack on the U.S. Embassy in Ankara.
The outlawed Revolutionary People's Liberation Party-Front, or DHKP-C, did so Saturday in a statement posted on a website linked to the group.
It said the suicide bomber, Ecevit Sanli, carried out the act of "self-sacrifice" on behalf of the group.
A government terror expert confirmed the authenticity of the Revolution Liberation website that is linked to the DHKP-C. He spoke on condition of anonymity in line with rules that bar civil servants from speaking to reporters without prior authorization.
Friday's attack on the U.S. Embassy in Ankara killed the bomber and a Turkish security guard and seriously wounded a Turkish television journalist.