Lebanon's PM Hariri says he will return to Beirut in coming days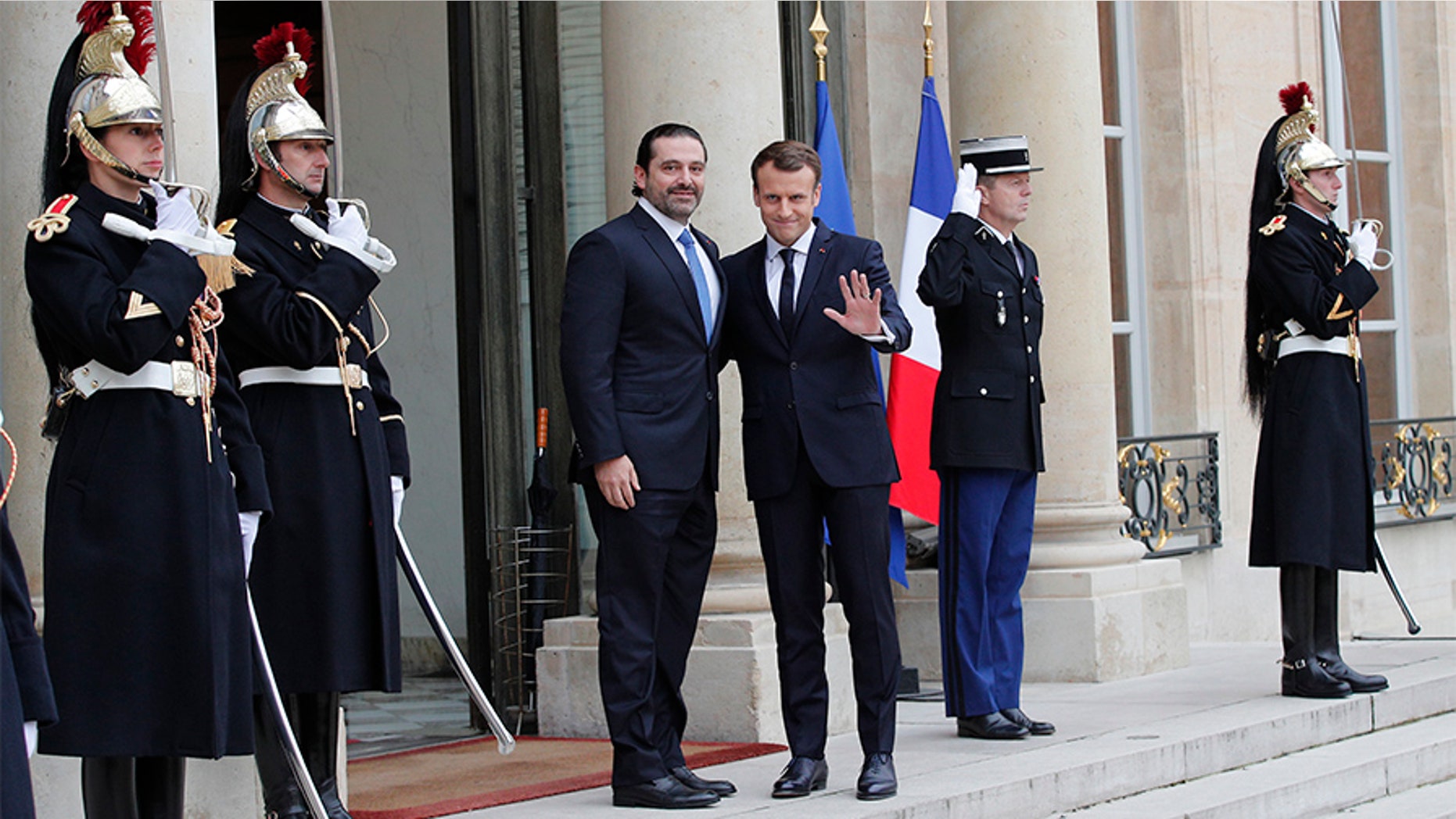 Lebanon's prime minister said Saturday he will return in the coming days to Beirut and address his shocking resignation.
Saad Hariri quit two weeks ago during a visit to Saudi Arabia, but President Michel Aoun refused to accept the resignation, accusing the Saudis of holding him against his will.
Hariri denied being held in Riyadh against his will, amid speculation the Saudis had forced him to quit as part of a regional power struggle with Iran, the BBC reported Saturday.
"As you know I have resigned and we will talk about this matter in Lebanon," Hariri said after meeting French President Emmanuel Macron in Paris who he thanked Macron for his friendship.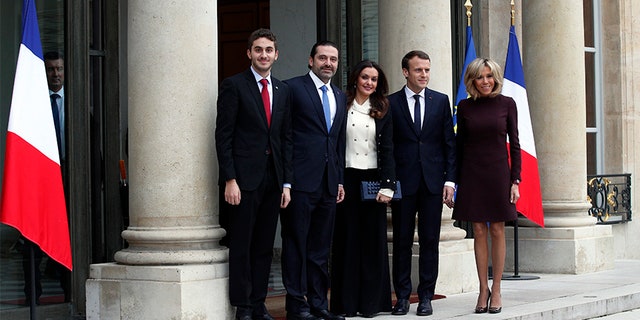 "God willing, I will attend Independence Day in Lebanon and will declare my political stance from Lebanon and after meeting President Michel Aoun," he said. The event is Wednesday.
The Independence Day ceremony is usually headed by the president, prime minister and parliament speaker, and Hariri's presence could help calm uncertainties that have escalated since his strange and surprising Nov. 4 resignation announcement.
Before leaving Riyadh, Hariri said in a tweet that his stay in Saudi Arabia was to consult with officials there on the future of Lebanon and its relations with its Arab neighbors.
In his televised resignation announcement, Hariri had cited Iran and Hezbollah for meddling in Arab countries, particularly Saudi Arabia. He also said he was afraid for his life.
Saudi Arabia on Saturday asked its citizens for the second time in less than two weeks to leave Lebanon "as soon as possible" given the "circumstances" there. That raised fears of more punitive actions to come.
The Arab League is due to hold a meeting on Sunday in Cairo at Saudi Arabia's urging where the Lebanon crisis and Iran's role in the region are expected to be discussed.
Just before leaving Saudi Arabia, Hariri met with the Saudi Crown Prince and other senior officials, according to a member of Hariri's political party and two Lebanese television stations.
Hariri landed before dawn Saturday at an airport used for private jets in Le Bourget north of Paris, and came in a convoy to his Paris residence in a high-end neighborhood, where police stood guard. Hariri frequently stays in France thanks to decades-old family ties there.
Hariri held private talks with Macron and then they were joined by Hariri's wife Lara al-Azm and elder son Hussam and Macron's wife Brigitte for lunch.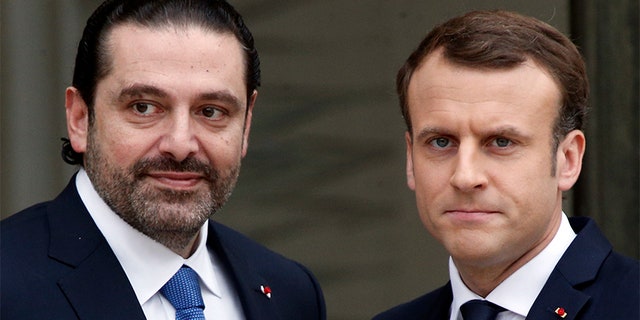 A French official said Saturday that France is offering Hariri the necessary support during this time of political turmoil in his country.
Macron said he received Hariri "with the honors due a prime minister," even though he has announced his resignation, since Lebanon hasn't yet recognized it.
The Associated Press contributed to this report.