Lebanon's garbage crisis snowballs amid government gridlock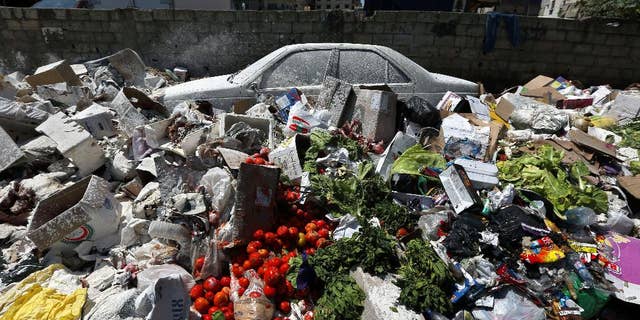 NEWYou can now listen to Fox News articles!
BEIRUT – The Lebanese cabinet has failed to agree on a solution for the country's growing garbage crisis, postponing discussion until next week as trash piles up on the streets.
The main company in charge of collecting trash stopped its work last week amid a dispute over the country's largest trash dump. Mountains of trash have collected in the capital and suburbs meanwhile.
Following a Cabinet meeting Thursday, Environment Minister Mohammad Machnouk estimated the amount of trash currently on the streets to be at 22,000 tons.
He said the government was looking for alternatives to the Naame landfill south of Beirut, which was closed down on July 17.
The country's notoriously gridlocked government then postponed further discussion until next Tuesday.