Lebanon seizes 2 tons of amphetamine being smuggled on Saudi prince's private jet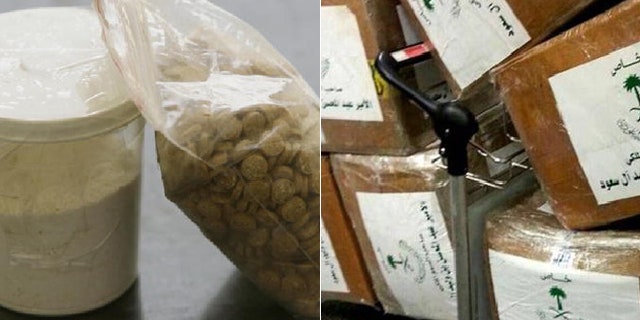 A Saudi prince and four others have been arrested after Beirut authorities foiled one of the country's largest drug smuggling attempts, seizing two tons of amphetamine Captagon pills and cocaine before they were loaded onto the prince's private plane.
Prince Abdel Mohsen Bin Walid Bin Abdulaziz and the other Saudi citizens will be questioned by Lebanon's customs authority, a source told News.com.au.
Captagon is the brand name for the amphetamine phenethylline, a synthetic stimulant. The banned drug is consumed mainly in the Middle East and has reportedly been used by ISIS in Syria.
Captagon manufacturing thrives in Lebanon and war-torn Syria, which have become a gateway for the drug to the Middle East, particularly the Gulf.
The U.N. Office of Drugs and Crime said in a 2014 report that the amphetamine market is on the rise in the Middle East, with busts mostly in Saudi Arabia, Jordan and Syria accounting for more than 55 percent of amphetamines seized worldwide.
The stimulants produce "a kind of euphoria — you're talkative, you don't sleep, you don't eat, you're energetic," Lebanese psychiatrist Ramzi Haddad told News.com.au.
The arrest is the latest in a series of run-ins between Saudi Arabia's royal family and worldwide authorities.
Last month, a Saudi prince was arrested in Los Angeles for allegedly trying to force a woman to perform oral sex on him at a Beverly Hills mansion. But authorities decided not to pursue the charge, citing a lack of evidence.
In 2013, a Saudi princess was accused in Los Angeles of enslaving a Kenyan woman as a housemaid, but the charges were also dropped.
Click for more from News.com.au.
The Associated Press contributed to this report.