Lebanon-born porn star draws fans, death threats after performing in hijab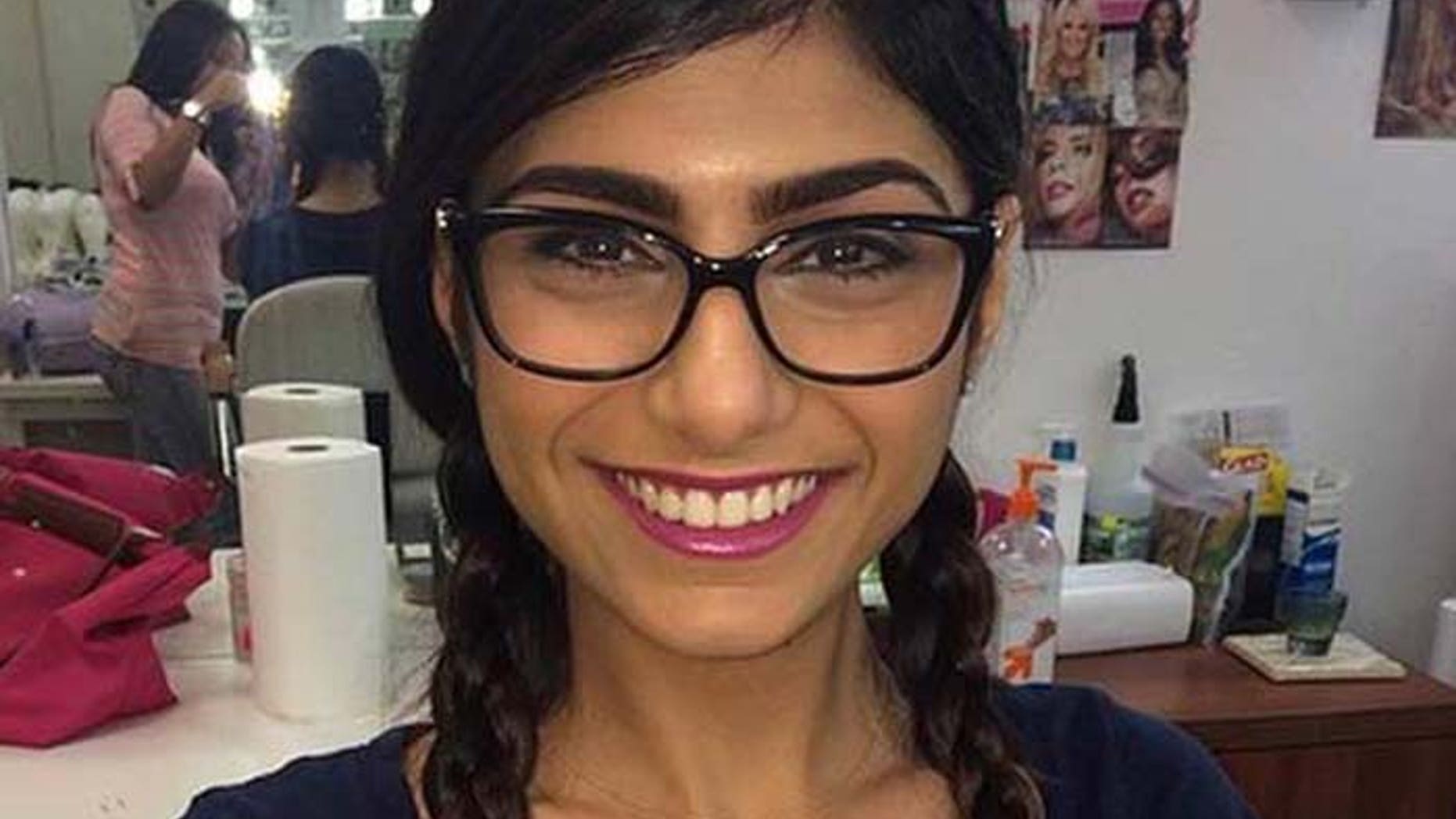 Mia Khalifa was the top-ranked porn star on "Pornhub," but in the Middle East she became an even bigger sensation, gaining both fans and death threats on social media after performing in a Muslim hajib.
The Lebanese-born, X-rated actress moved with her Christian family to Maryland a decade ago when she was 11. She has since married an American citizen, moved to Florida and, in October, 2014, gone into a business that is decidedly against her nation's predominantly Muslim tradition.
Some reports attributed her quick success in the industry to her active use of social media including Twitter, Instagram and Vine where she posts short clips of herself. But no one doubts that her Muslim headgear was a factor, too.
Her twitter page, which has more than 160,000 followers, was flooded with mixed reactions. Tweeting back at one comment that asked why she wore the hijab in her clips, she replied; "I'm not Muslim, and no I couldn't say no to it, it was a clever plot aside from the blatant sacrilege."
Khalifa told the Washington Post the scenes were "satirical."
"There are Hollywood movies that depict Muslims in a much worse manner than any scene Bang Bros [the production company] could produce," she said.
Other tweets praised her strong stance against "haters."
"@miakhalifa u inspire me bc ur not letting the haters opinions get to u even though some of them are so horrible! Keep doing ur thing girl!"
She was reportedly receiving death threats including one tweet from an account with the Islamic State's flag on its profile saying; "We will kill you @miakhalifa be ready wait for us."
Mia's family who lost touch since she left home at 18, apologized in a statement over their daughter's "unethical behavior".
"We are probably paying the price of alienation and being away from home," the family statement read. "Our kids integrate in societies different from our environment, culture and tradition. We stress that we are innocent of her behavior which doesn't reflect her family's beliefs, upbringing and Lebanese roots. We hope that she would find her way back to being a good kid. Her image doesn't honor her family or country."
Despite the wide spread criticism, Mia stated she takes pride in her Middle Eastern origins. Many of her pictures on social media show tattoos written in Arabic, including a popular phrase used in her home land's national anthem.
"Still hurts to know most of my home country is disgusted by me." Mia tweeted.