Lebanese troops open road to Syrian border town, boost forces after days of tension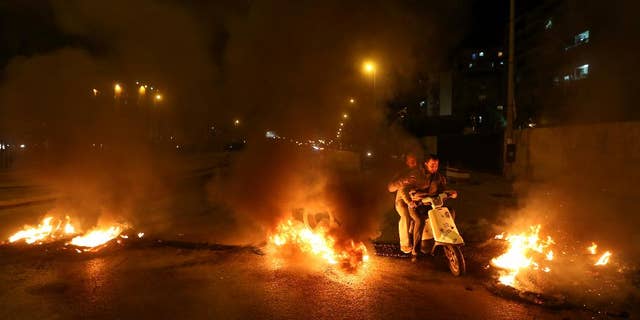 BEIRUT – Security officials say Lebanese troops have dismantled roadblocks and reopened a key road to a predominantly Sunni town near the Syrian border.
The officials say the road leading to the town of Arsal was opened on Wednesday morning and that reinforcements were sent to defuse tensions. They spoke on condition of anonymity in line with regulations.
The development comes after days of tensions in the area, where Shiite Hezbollah gunmen and local residents had blocked off the road to the Sunni town of Arsal.
The Shiites blamed the townspeople and Syrian rebels who fled to Arsal for recent rocket fire on their villages and a car bombing that killed three people.
The standoff prompted angry Sunnis to close off roads elsewhere around Lebanon on Tuesday.