Lebanese president begins consultations to name new premier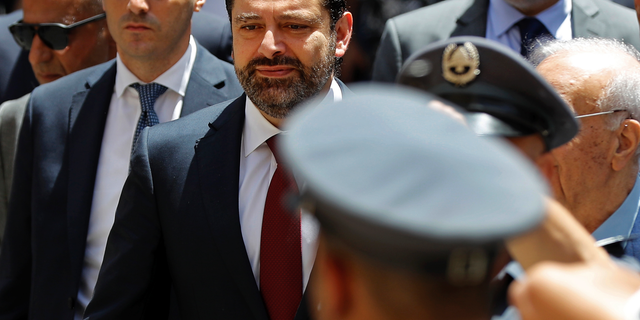 NEWYou can now listen to Fox News articles!
BEIRUT – Lebanon's president is consulting with lawmakers on naming a new prime minister after this month's parliamentary elections.
Michel Aoun began the consultations on Thursday by meeting caretaker Prime Minister Saad Hariri, who is widely expected to keep the post.
Hariri is supported by the largest blocs in parliament and will most likely work on forming a national unity Cabinet, similar to the one he's been heading since 2016.
The consultations on a premier came a day after parliament elected Nabih Berri as its speaker. He has been holding the post since 1992.
A wave of sanctions by the United States and its Arab allies has targeted the militant Hezbollah group, which made gains in the balloting and which says it wants to play a bigger role in Lebanon's new government.