Lebanese Hezbollah TV reporter died of wounds from last week's Beirut bombing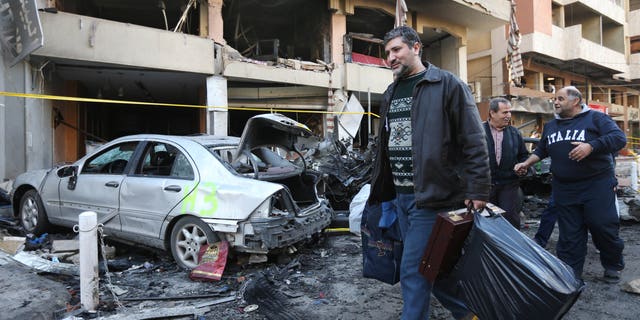 BEIRUT – A Lebanese reporter from Hezbollah's TV station has died of wounds sustained in last week's bombing of the militant Shiite group's stronghold in southern Beirut.
The Al-Manar TV says the 52-year-old Abbas Karnib, who worked for two decades for the Hezbollah-owned station, died at a Beirut hospital on Monday.
His death raises to five the number of people killed in Thursday's suicide bombing in Haret Hreik.
The explosion, which also wounded dozens, was the latest in a wave of attacks against the militant Hezbollah group in Lebanon.
An Al-Qaida-linked group fighting to topple President Bashar Assad in Syria claimed responsibility for the attack, calling it retaliation for Hezbollah's involvement in the Syrian civil war alongside Assad's troops.
Al-Manar said Karnib was married with four children.