Leaders of Germany, France, Russia and Ukraine discuss Ukrainian peace deal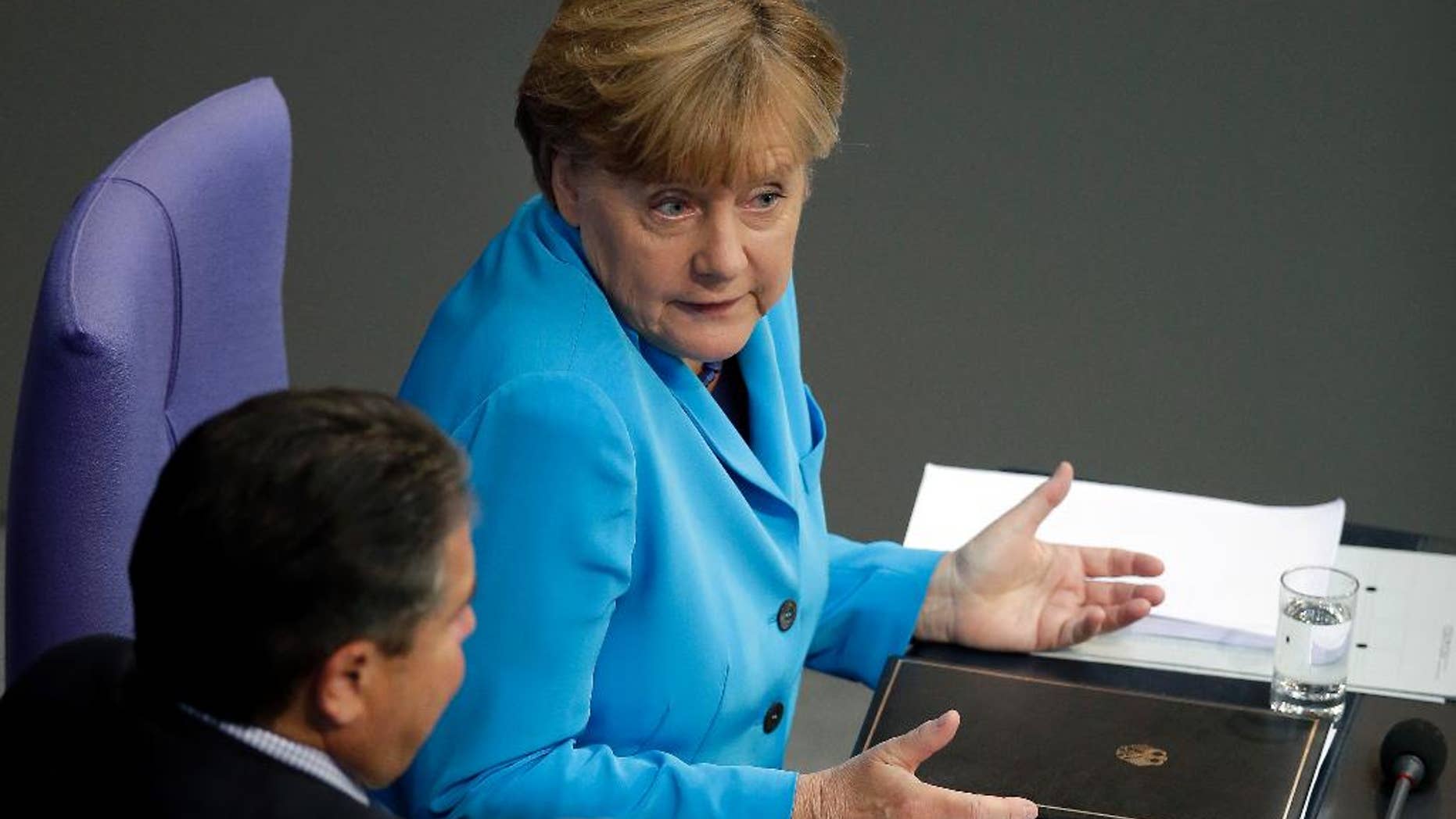 MOSCOW – The Kremlin says leaders of Russia, Germany, France and Ukraine have had a conference call to discuss the implementation of a peace deal for eastern Ukraine.
The Kremlin said Russian President Vladimir Putin conferred Wednesday with German Chancellor Angela Merkel, French President Francois Hollande and Ukrainian President Petro Poroshenko about the pullout of weapons, holding local elections, offering a special status for the rebel regions and other issues related to February's peace deal.
It said Putin particularly emphasized the need for a direct dialogue between the Ukrainian government and the rebel territories.
The Kremlin said foreign ministers of the four nations will continue discussions in Berlin this weekend, and the four heads of states are set to meet in Paris on Oct. 2.