Leader of Russian militant neo-Nazi group sentenced to life for ordering 5 killings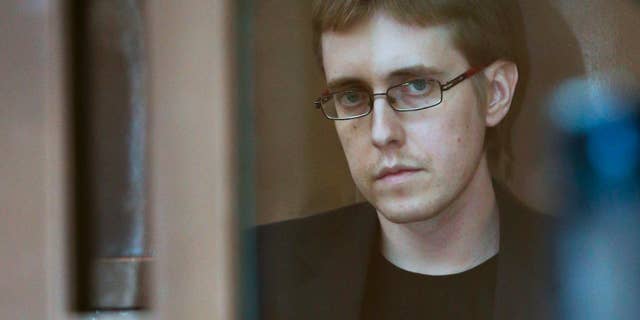 MOSCOW – Moscow's highest court has sentenced a leader of a militant neo-Nazi group to life in prison after he was convicted of ordering five brutal killings including that of a prominent human rights lawyer.
A jury earlier this month found 33-year-old Ilya Goryachev guilty of ordering five killings, setting up and running an extremist cell, and illegally possessing firearms.
The Moscow City Court said in a statement on Friday that the life sentence reflected the "exceptional danger of the defendant for the society."
Several activists of Goryachev's group, called The Militant Organization of Russian Nationalists, were sentenced to jail time earlier this year. Goryachev was hiding in Serbia before he was extradited in 2013.