Le Pen blasts Trump for reversing stance on NATO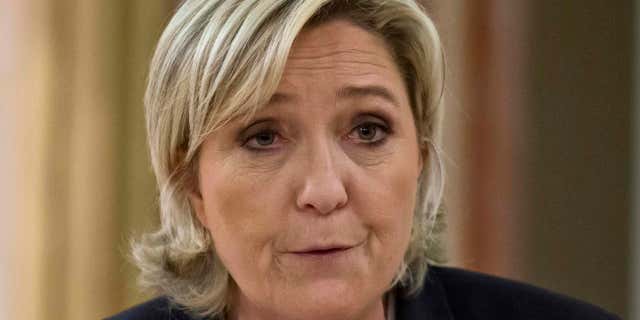 French presidential candidate Marine Le Pen blasted President Trump Friday for changing his mind about NATO after saying during his presidential campaign that the body was obsolete.
Le Pen said in a radio interview with France Info that Trump may have been swayed by his administration to change his mind. Trump made his comments at the White House in a press conference after a meeting with NATO secretary general Jens Stoltenberg.
"Undeniably he is in contradiction with the commitments he had made," Le Pen said. "I am coherent, I don't change my mind in a few days. He had said he would not be the policeman of the world, that he would be the president of the United States and would not be the policeman of the world, but it seems today that he has changed his mind."
The far-right French candidate has made terrorism and immigration key parts of her campaign and wants France to quit NATO despite calling for a "big coalition of countries which fight Muslim fundamentalism in which there will be of course the U.S., Russia, countries like Egypt, the United Arab Emirates and Chad."
Le Pen is believed to be on track to make it to the next round in the France presidential election.