Lawyers say Malaysian opposition leader Anwar Ibrahim faces health risk in bare prison cell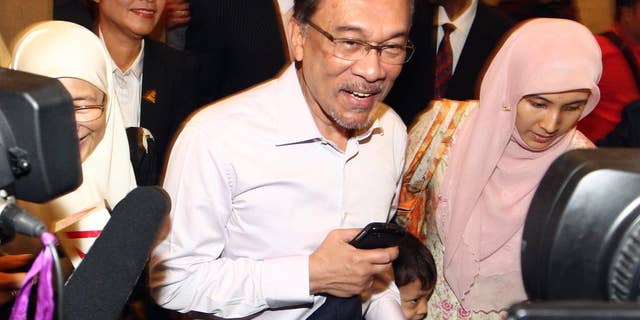 KUALA LUMPUR, Malaysia – Less than a week after Malaysian opposition leader Anwar Ibrahim was jailed for sodomy, his lawyers say he faces a serious health risk, being kept in a bare cell with just a 2-inch-thick foam mattress on the floor, a bucket for bathing and a squat toilet.
Anwar began a five-year prison sentence last Tuesday after the country's top court turned down his final appeal, ruling there was overwhelming evidence that he had sodomized a former male aide.
The case was widely seen as politically motivated to eliminate any threats to the ruling coalition, whose popularity has been eroding after more than five decades of unquestioned dominance.
Anwar's lawyers said Monday the prison conditions were aggravating Anwar's long-term back and spine problems, which could "pose a grave threat to his health."