Lawyer: Romanian prince to pay $7.28 million to UK magazine editor following court decision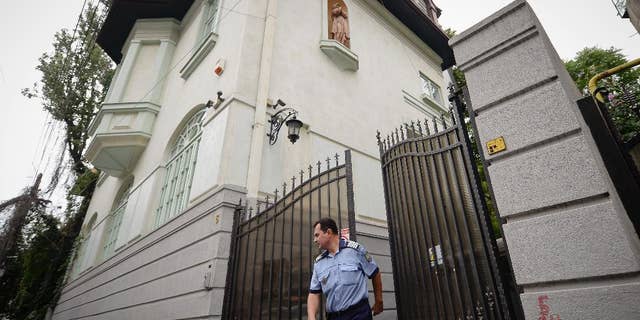 NEWYou can now listen to Fox News articles!
BUCHAREST, Romania – A lawyer for a Romanian prince says his client will pay 4.7 million pounds ($7.28 million) to a British magazine editor following a court decision.
Lawyer Mircea Andrei spoke after executors arrived at Prince Paul's house Thursday to recover the sum following a June court ruling in Bucharest. Paul was reportedly not at home.
Royalty Magazine editor, Marco Houston, who is owed the money, declined to give further details to The Associated Press, citing lawyers' advice.
The sum stems from a libel lawsuit about a rival of Paul's. Previously, the prince said he wouldn't pay any damages.
Paul is the grandson of King Carol II. Romania's monarchy ended when the communists came to power. His uncle, King Michael, was forced to abdicate in 1947. Paul is estranged from Michael.