Lawsuit on French president's affair goes to court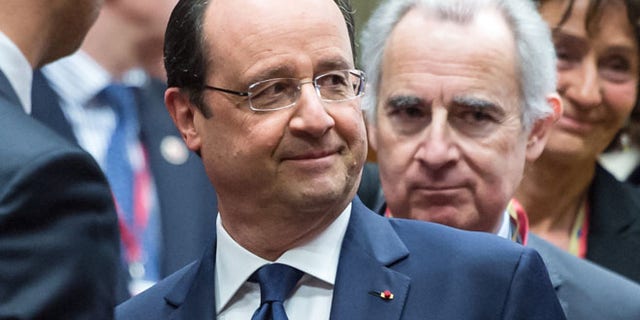 NANTERRE, France – An invasion-of-privacy lawsuit brought by a French actress against a gossip magazine that reported she was having an affair with President Francois Hollande has gone to court.
Julie Gayet is seeking 54,000 euros ($74,000) in damages and legal fees from Closer magazine, plus front-page publication of a summary of any judicial ruling in the case. The 41-year-old actress was not present Thursday at the court in Nanterre, west of Paris.
Closer's January revelation that Hollande was meeting secretly with Gayet led to his public separation from his long-time companion, Valerie Trierweiler, and drew international headlines. Hollande never denied his relationship with Gayet.
Gayet has appeared in public only once since the report — at last week's Cesar cinema awards.