Latinos Fund Film 'Mosquita y Mari' through Crowdsourcing and Social Media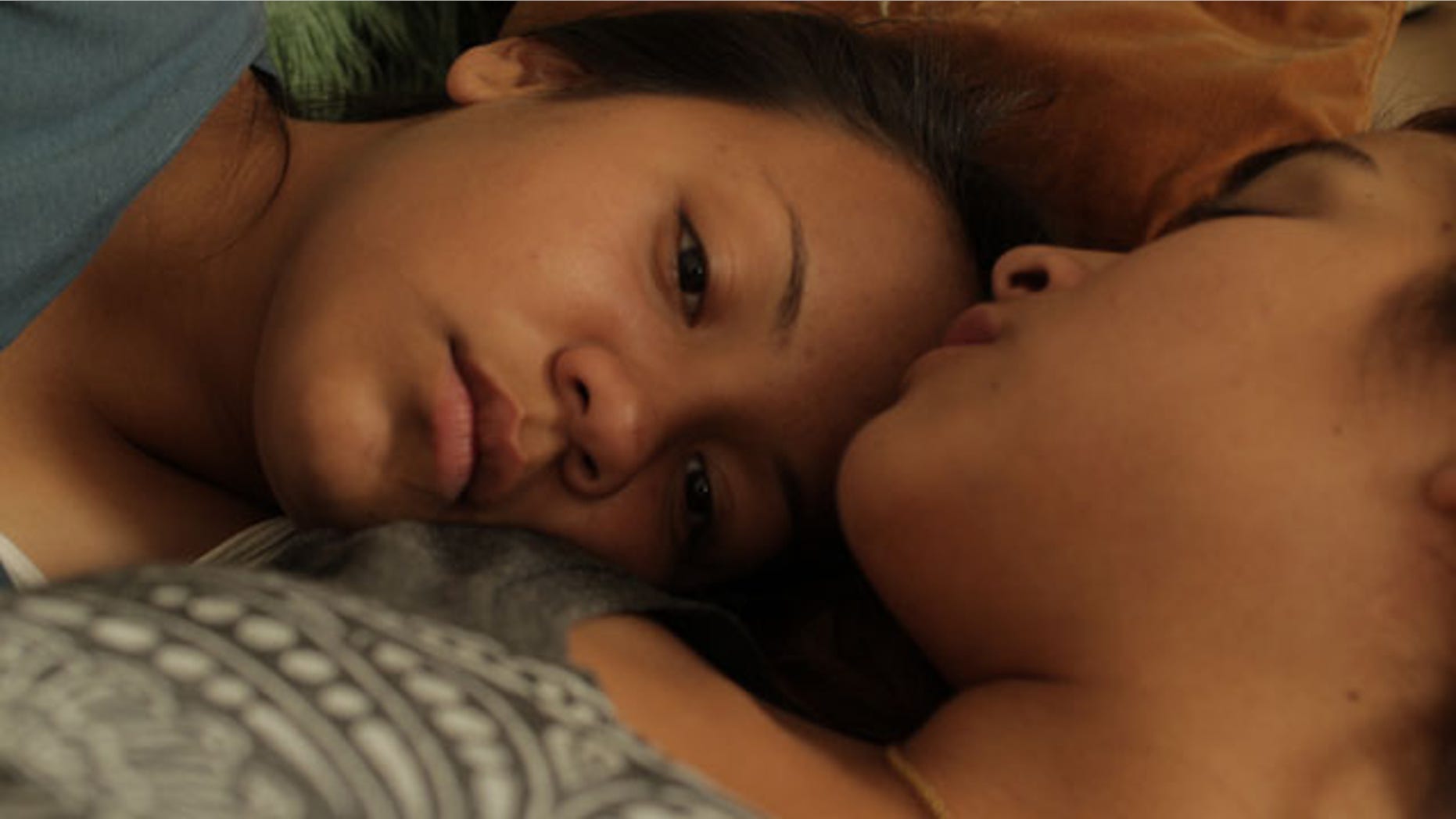 Aurora Guerrero wanted to make a film about a love story between two young Latinas. But the budding film maker knew it was unlikely that a Hollywood studio would produce it, especially since she wanted to shoot it in the overlooked Los Angeles Latino neighborhood of Huntington Park and to cast two local girls in the lead.
"I wanted the film to be rooted in authenticity," said Guerreo.  "I felt like if I brought in a known actor it might give the audience a chance to divorce themselves from the film, to say, 'Oh, that's just Hollywood. That doesn't really happen in our community.'"
So after a few producers turned her down, Guerrero turned to a source that more and more independent film makers are choosing: Kickstarter.  The crowdsourcing fundraising platform allows creative types — writers, artists, foodies — to present their ideas for projects and solicit bids from the public. Those who support the projects, called "backers" get rewards such as free tickets to the movie's premiere or maybe a part as an extra in the film.
"The idea is that a creator can toss out an idea to see if people are interested in seeing it come to life," says Justin Kazmark, spokesman for Kickstarter.  He said more than $150,000 million has been raised on Kickstarter since it's debut in 2008 and a third of that, $50 million has gone to film makers, the most popular category on the site.
In Guerrero's case, her idea was based on a semi-autobiographical script that she'd spent seven years writing, a coming of age story about a relationship between two middle-school aged girls, titled "Mosquita y Mari." Her film would later win the coveted honor of being shown at the 2012 Sundance Film Festival. About 10 percent of films that premiere at Sundance get their funding through Kickstarter.
Sarah Shahi & Esai Morales Get 'Fairly Legal' in New Drama
"Mosquita y Mari was inspired by a friendship between myself and a girl I met in middle school," Guerrero says. "There was an extra layer to this friendship, one of romance and sexual tension. And it wasn't until I started writing about it, in my early 20s, that I realized how much it impacted and transformed me."
Guerrero, who had a film degree and worked for the Los Angeles-based nonprofit Film Independence while writing her script, set a goal of $80,000 for her Kickstarter campaign. Once a goal has been set on the site, it must be met within 60 days or the artist does not receive any money.
"If you're even one dollar short, then nobody's credit cards are charged," Kazmark says of the site's all-or-nothing formula. "And everybody walks away like nothing happened."
Kickstarter uses this model for two reasons, explains Kazmark: to protect the artist so he or she only has to move forward with the project if they have all the money they need and to protect the backers so they are only pledging their money to something that's well funded.
Guerrero said Yancey Stricker, one of Kickstarter's founders told her she was setting the bar too high at $80,000. But she declined to lower her goal, saying she could not make the film for less so why campaign for less. Once the campaign was up on the site, Guerrero appealed for money to her inner circle of friends from the independent film community and social justice organizations where she had worked previously.
Celebrities Who Were Once Undocumented
But, though fundraising was good during the first few weeks — Guerrero raised $25,000 — it soon slowed and toward the end of the campaign with just two days left, Guerrero still needed $35,000. Stricker told her no one in the company's short history had ever made up that big of a gap in so short a time.
"Things started looking very gloomy," she says. "At that point I had a conversation with one of my early backers and she convinced me to keep going."
Guerrero and her staff produced a last minute flood of emails, Facebook posts and tweets and that helped push them over the edge just in time.  "It was unbelievable, amazing," she says. "It was such a test on having faith in people and this whole idea of community."
The majority of the film's backers are Latinos, which also thrills Guerrero. "Ninety percent of the donors were Latinos from the U.S. --born to foreigners, to immigrants. It's amazing that we raised that much and mainly from the Latino community. "
Nancy Averett is a freelance writer based in Ohio. You can follow her on Twitter: @nancyaverett
Follow us on twitter.com/foxnewslatino
Like us at facebook.com/foxnewslatino