Latino, immigrant entrepreneurs driving business startups in U.S., study finds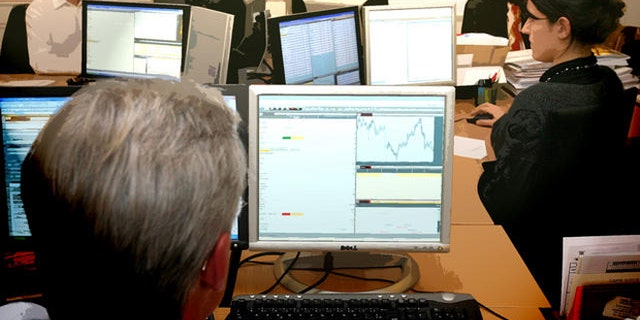 Latinos – and especially Latino immigrants – are helping to drive an increase in new businesses across the United States as the country continues to recover from the economic recession, a new study found.
According to the annual startup index produced by the nonprofit Ewing Marion Kauffman Foundation, immigrant entrepreneurs started 28.5 percent of the new businesses in the U.S. in 2014, compared to 25.9 percent a year earlier and 13.3 percent in 1996.
Hispanics accounted for 22.1 percent of new businesses in 2014, up from 20.4 percent in 2013 and just 10 percent in 1996 – a proportion that has outstripped the Latino demographics. Hispanics made up 17.1 percent of the U.S. population in 2013, the most recent Census data, up from 10.6 percent in 1996.
"This rebound in entrepreneurial activity lines up with the strength we've seen in other economic indicators, and should generate hope for further economic expansion," said Dane Stangler, vice president of Research and Policy at the Kauffman Foundation, in a news release. "But it's important to view this short-term uptick in context of the bigger picture – we are still in a long-term decline of activity, which affects job creation, innovation and economic growth."
Economists and observers note that much of the growth in Latino entrepreneurship is from small, "mom-and-pop" businesses and not the the fast-growing firms that account for a disproportionate share of U.S. job growth.
"If you dig into the numbers, it's really Mexican self-employment that is carrying this growth" in Latino business-creation, Alberto Dávila, chairman of the economics and finance department at the University of Texas-Pan American in Edinburg, Texas told the Wall Street Journal, citing data from the census and the Bureau of Labor Statistics.
Of these smaller businesses, many have sprung up after finding a niche in the market to exploit.
35-year old Laura Gomez last year opened Atipica Inc., a small software startup with four employees that helps companies cultivate a more diverse work force.
"Two years ago, I wouldn't have started a company," Gomez, who was born in Mexico, told the WSJ.
She add that that today it is easier to get customers in part because "people are talking a lot more about the business need for diversity" not only in the technology sector but also in other industries.