Latest fatwa from Iran: No online chatting between sexes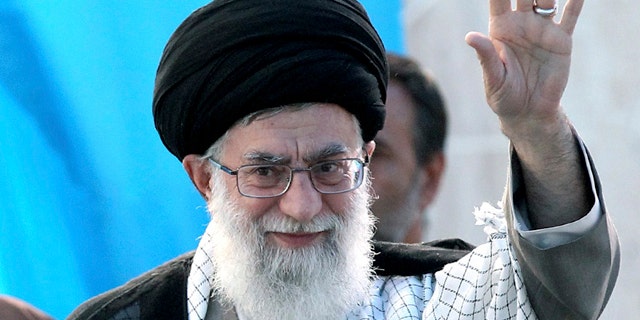 The latest religious edict from Iran's supreme leader takes aim at the Islamic Republic's lonely hearts.
Online chatting between men and women on social networks is forbidden under Ayatollah Ali Khamenei's latest fatwa, delivered ironically enough on his website in answer to a question sent by email. The top mullah's reasoning is that such contact could eventually lead to activities prohibited by Islam.
"Given the immorality that often applies to this, it is not permitted," Khamenei wrote.
Khamenei often delivers fatwas on his website, but the latest one could further expose the spiritual and generational rift between the nation's web-savvy youth and the hardline religious leaders. Iranians contacted by FoxNews.com, who all declined to be identified by their full names, said the declaration is the latest effort to stop people from talking and sharing.
"It's not the social sites that scare them, it's people connecting," said Azadeh, a 34-year-old photographer living outside Tehran. "That's always been their fear."
Only a few days ago, the Iranian regime blocked WeChat, a popular messaging app for smart phones similar to WhatsApp, and boasting more than 100 million users.
The ruling mullahs in Tehran have long been weary of the effects and potential of the Internet and social media sites in particular, often blocking access to many websites, including Facebook, Twitter and YouTube.
These sites were pivotal in organizing and dispersing information during the 2009 uprisings in Iran, often referred to as the Twitter Revolution. The demonstrations followed the contested re-election of former Iranian President Mahmoud Ahmadinejad.
[pullquote]
"These moves are all in an effort to create a society in which we are watched by Big Brother," AliReza, a 54-year-old medical technician, told FoxNews.com.
For years, many Iranians have relied on third-party proxy servers to circumvent government censorship.
There have also been rumors of a "Halal Network," an Islam-friendly intranet that the government's telecommunications ministry publicized in early 2011, that would disconnect Iran from the rest of the world and serve as a parallel internal web, automatically censoring material and blocking popular global sites and search engines.
Many have pointed to the hypocrisy of Iran's leaders, including President Hassan Rouhani and Foreign Minister Mohammad Zarif, for actively using Twitter and their own websites to relay messages to the world.
Sam, 37, a coffee shop owner in Mashad, calls the decree a "distraction," an effort by the government to turn focus from political pressure on the government to smaller issues.
"So now instead of having a population of people asking, 'Where's my freedom?' or 'Where's my vote?' you have people asking 'how can I meet a girl online without breaking the law?'" he said.