Late Venezuelan President Hugo Chávez Receives National Journalism Prize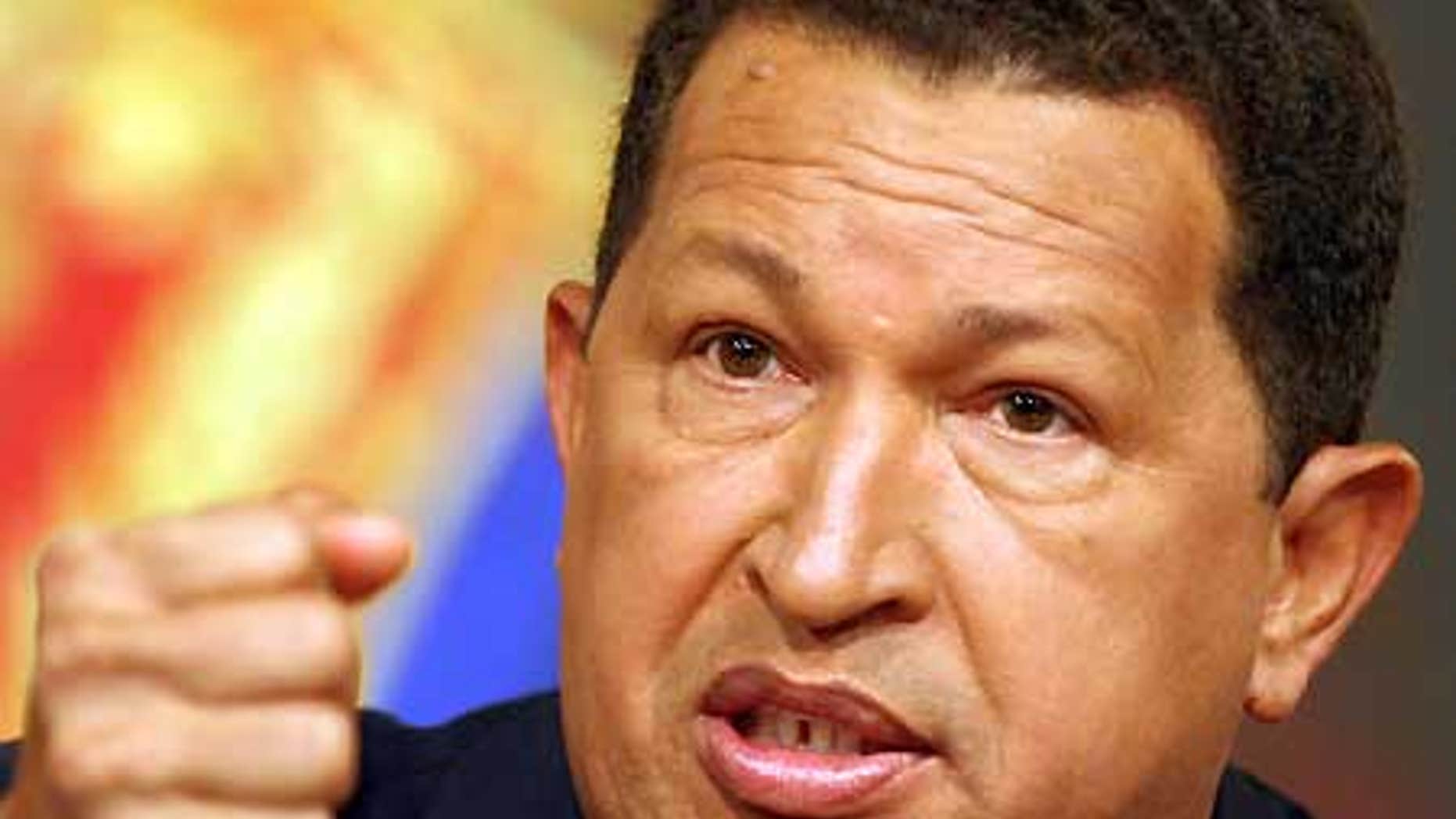 Despite establishing a reputation for being no friend of a democratic press during his time in office, late Venezuelan President Hugo Chávez was regaled with one of the country's highest journalistic honors.
The National Journalism Prize Foundation said Thursday that its jury voted unanimously to give Chávez the Simón Bolívar National Journalism Prize because he gave voice to "the oppressed of the world" and fought a "constant battle against media lies."
"Neither Simón Bolívar nor Hugo Chávez were journalists, and we have never had better communicators than those two," Lil Rodríguez, who announced the prize winners, told the Venezuelan newspaper, El Universal.
The prize, a medal adorned by Simón Bolívar's face, will be delivered to the Chávez family on June 27 with details of why the prize is given according to the foundation jury.
However, given Chávez's reputation for message control and lack of freedom of the press, the move was not at all welcomed by everyone in the country.
Venezuela's National Association of Journalists challenged the decision, saying that such awards should be given only to people in the mass media business.
In a statement, the organization said that these kind of actions "contradict the precepts contained in the law of the practice of journalism, which states that in order to receive a recognition, the person must be a graduate of any university that provides a career of Social Communication in Venezuela and be registered with the National Association of Journalists."
Chávez died in early March after fighting cancer for one and a half years. His selection for a journalism award stirred national debate in Venezuela because international organizations including Human Rights Watch and the Inter American Press Association in the past repeatedly accused the Chávez government of threatening press freedom during his 14 years of power.
Non-governmental media outlets have alleged repeatedly that they were harassed by the Chávez administration, and others, such as Radio Caracas Televisión, were shut down under his rule.
The only station that remained strong through a lengthy legal battle with the Chávez government, Globovisión, was recently bought out by Chavistas under the direction of Chávez' successor, Nicolás Maduro. The new owners then promptly announced it planned to tone down coverage deemed to be critical of the government.
The journalistic foundation giving out the award is comprised of journalists and academics seen being on the government's take. The jury received 79 published entries this year, including works from all types of journalistic outlets including from print, broadcast (television and radio), opinion, photography, education and programming.
The Associated Press contributed to this report.
Follow us on twitter.com/foxnewslatino
Like us at facebook.com/foxnewslatino