Late Philippine dictator's son to run for vice president in elections next year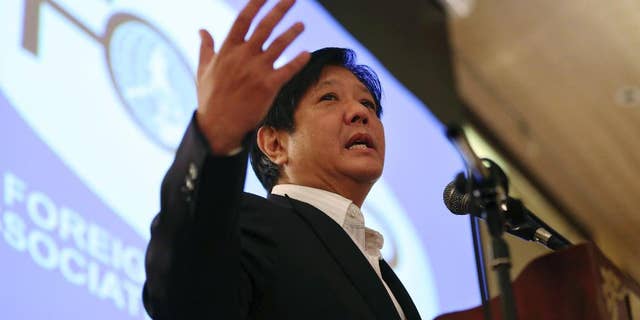 MANILA, Philippines – The son of late Philippine dictator Ferdinand Marcos has announced he will run for vice president in next year's elections.
Sen. Ferdinand "Bongbong" Marcos Jr. asked Filipinos in a statement Monday to judge him based on his 26-year career in government as a provincial official and national lawmaker.
He did not touch on allegations of massive corruption and rights violations against his parents in a country which still marks the anniversary each year of their ouster in a 1986 "people power" revolt as a triumph of democracy.
His father died in exile in Hawaii in 1989 without admitting any wrongdoing.