LA Police Chief Wants to Protect Arrested Immigrants from Deportation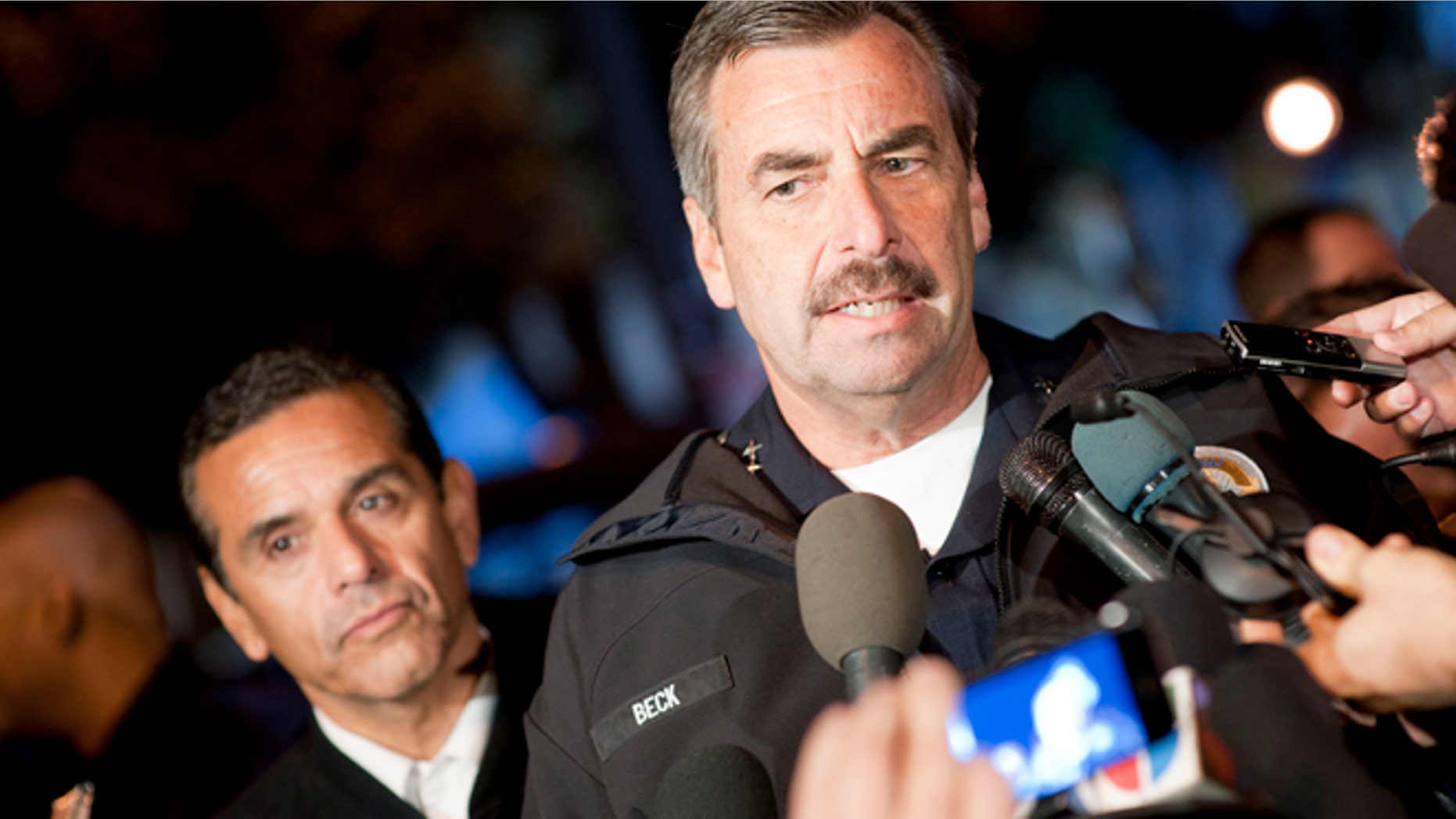 LOS ANGELES – In a move against the federal government, the Los Angeles police chief said Thursday he wants to protect immigrants who are arrested for minor offenses from being deported.
Chief Charlie Beck said he wants to stop honoring federal immigration detention requests in the hope of regaining the public's trust.
Beck proposed to stop holding people arrested on public nuisance or low-grade misdemeanors, such as illegal vending or driving without a license. The department would continue to detain immigrants arrested for serious crimes, or those who have criminal backgrounds or gang affiliations, if requested by federal authorities, he said.
What matters is the way in which police interact with immigrants who deserve the same protection of civil rights and safety as all other residents in Los Angeles.
"The federal program that issues these detainers has a very valid core premise," Beck said, "and that is that you should use the power of the government and the power of the enforcement of immigration to keep and increase public safety, and you should do that by targeting those most serious and violent criminals."
"Unfortunately, that has not always been the case and that has eroded this public trust that local police departments such as the Los Angeles police department so depend on," he said.
If approved, the move would add the country's second-largest city to the list of jurisdictions that are distancing themselves from the federal government's Secure Communities program, in which local authorities use a federal database to check an arrested person's immigration status.
Those who are identified as having unlawful status are brought to the attention of immigration authorities, who can move to to deport them.
The chief's request is the latest in a national pushback from major U.S. cities against the Secure Communities program. Lawmakers in cities such as Chicago, Washington, D.C., San Francisco, San Diego, San Jose, Cambridge, Mass., El Paso, Houston, Seattle and others have passed ordinances taking a stand against participating in the program.
In September, Chicago approved the "Welcoming City Ordinance" to protect undocumented immigrants from being in contact with federal immigration authorities, unless they have been convicted of a serious crime or are a wanted criminal.
Beck's announcement comes days after California Gov. Jerry Brown vetoed a bill to limit local law enforcement involvement with Secure Communities, which is touted by federal officials as a crime-fighting tool and blasted by immigrant advocates, who say it deters immigrants from reporting crime.
The program's critics, who also include many police chiefs and other law enforcement officials, say it often ends up targeting people who are not a danger to their community, in contrast to the assertion of federal officials that it aims to remove the most dangerous criminals from the country.
It also comes after Santa Clara County and Cook County, Ill., stopped honoring immigration detainers, which involves local police holding an immigrant until immigration officials take custody, under the program.
Details of Beck's plan have yet to be defined. The proposal would also need to be approved by the Board of Police Commissioners.
This year, the department expects that roughly 400 out of 3,400 requests for 48-hour immigration detainers will involve such low-level crimes.
Beck said he hopes the change can take effect Jan. 1.
Immigration and Customs Enforcement (ICE) spokeswoman Virginia Kice said Los Angeles is exploring an option not much different than the agency's established priorities.
"Over the past three and half years, ICE has been dedicated to implementing smart, effective reforms to the immigration system that allow it to focus its resources on criminals, recent border-crossers and repeat immigration law violators," the agency said in a statement.
Immigrant advocates welcomed Beck's announcement. They said they hoped to work with city authorities to help craft a new policy, and that federal immigration officials would not interfere in the process.
"What matters is the way in which police interact with immigrants who deserve the same protection of civil rights and safety as all other residents in Los Angeles," Pablo Alvarado, director of the National Day Laborer Organizing Network, said in a statement.
Based on reporting by the Associated Press.
Follow us on twitter.com/foxnewslatino
Like us at facebook.com/foxnewslatino