Kuwait to expel North Korean ambassador, other diplomats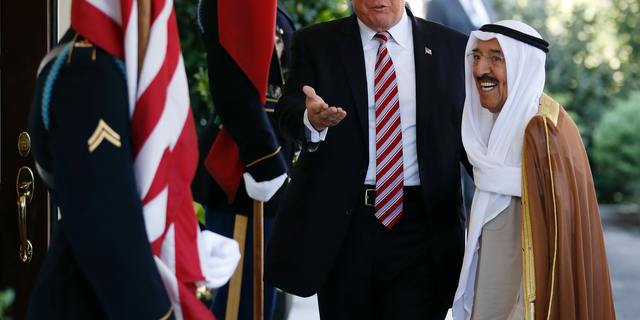 NEWYou can now listen to Fox News articles!
DUBAI, United Arab Emirates – Kuwait says it will expel North Korea's ambassador and four other diplomats.
The decision by Kuwait came as its ruling emir took a recent trip to Washington to meet U.S. President Donald Trump.
The U.S. has been putting increased pressure on its allies to cut all ties to North Korea in response to Pyongyang's efforts to develop long-range nuclear weapons capable of hitting American cities.
Kuwait did not respond to a request for comment, nor did the U.S. Embassy in Kuwait City.
A Gulf-based official confirmed on Sunday that Kuwait would be expelling the diplomats, speaking on condition of anonymity to discuss intelligence reports. A letter Kuwait sent in August to the United Nations also made that pledge.