Kosovo opposition disrupts Parliament works using tear gas, whistling in the hall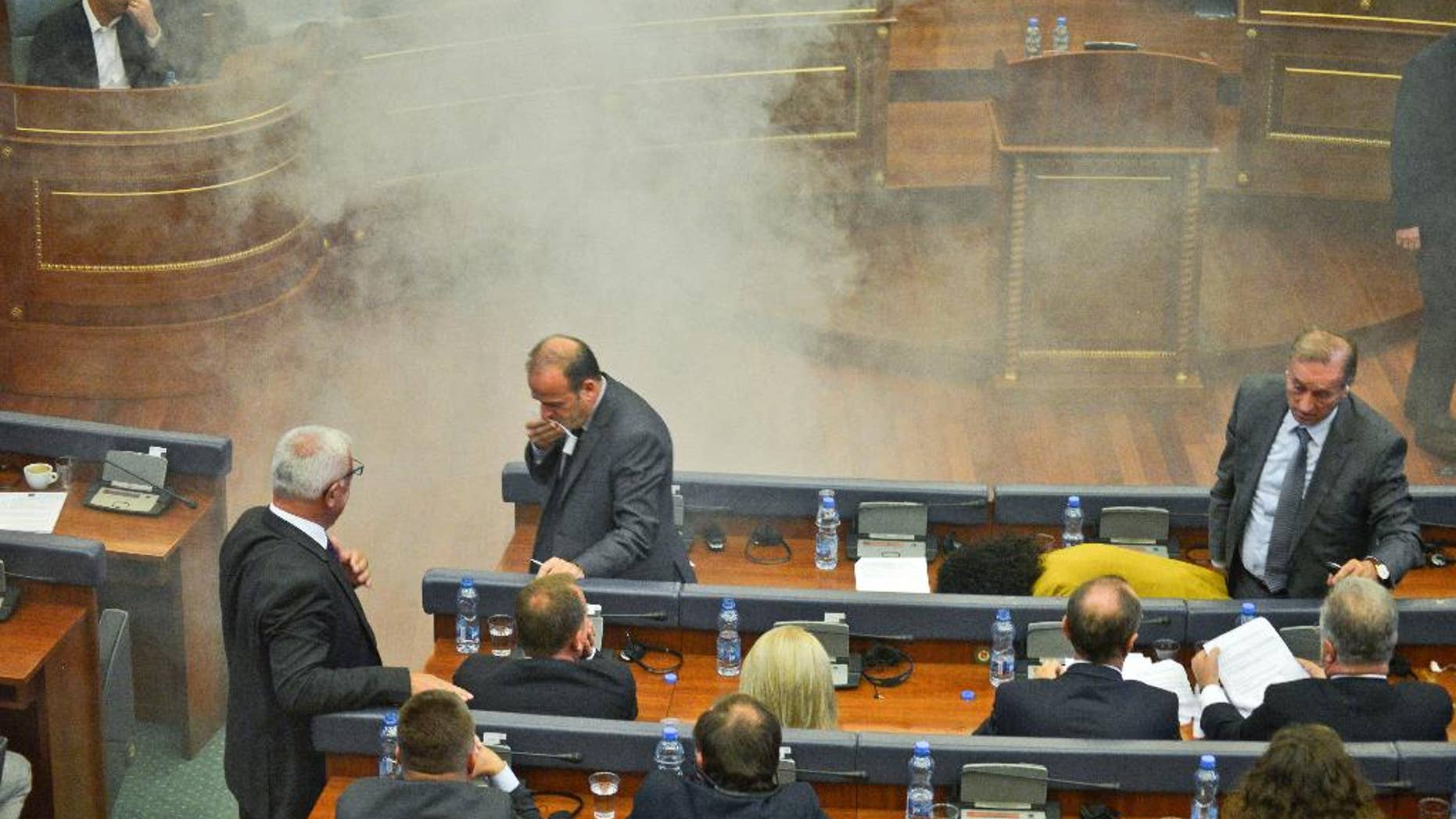 PRISTINA, Kosovo – Opposition lawmakers in Kosovo have disrupted Parliament's session using tear gas and whistles in protest over government's recent EU-sponsored deal with Serbia giving the country's Serb-majority areas greater powers.
The opposition, which mounted the demonstration on Thursday, wants the government to backtrack from the deal, saying it endangers Kosovo's territorial integrity. The governing coalition says the opposition wants to come to power through unconstitutional means.
Prime Minister Isa Mustafa escaped untouched on a street when eggs were thrown earlier this week. He was the target of more eggs hurled by opposition lawmakers last month when he was escorted out of Parliament, assisted by bodyguards protecting him with an umbrella.
Serbia rejects Kosovo's 2008 secession.