Kosovo, Gibraltar join FIFA before 2018 World Cup qualifying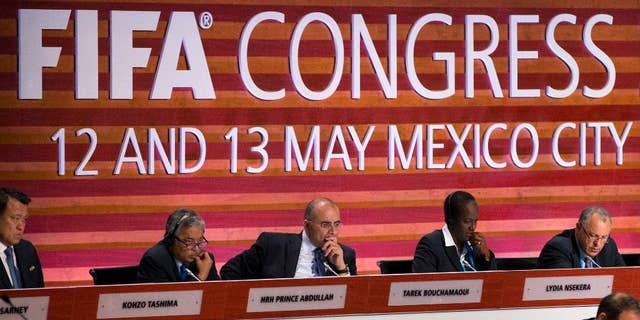 NEWYou can now listen to Fox News articles!
MEXICO CITY – Gibraltar and Kosovo have been admitted to FIFA, increasing its membership to 211.
FIFA will fast track the European nations into the 2018 World Cup qualifying groups which kick off in September.
Kosovo's entry could see a wave of transfer requests to FIFA from players who opted to represent countries, including Albania and Switzerland, before Kosovo started to get international soccer recognition just two years ago.
Serbia refuses to recognize Kosovo's declaration of political independence in 2008 which is accepted by more than 100 United Nations member states.
It is likely FIFA and UEFA will need to separate the Serbia and Kosovo national teams and clubs in competition draws.
Similarly, Gibraltar and Spain teams have been kept apart since the British territory joined UEFA in 2013.