Knock-on effect of flight mayhem leads Heathrow to cancel flights as systems return to normal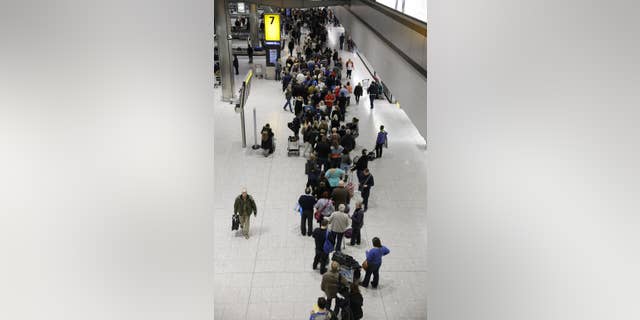 LONDON – London's Heathrow Airport has canceled more flights, the day after a computer glitch at an air traffic control center led to a major disruption of air traffic into and out of London.
Some 38 flights out of 1,300 were canceled Saturday as airlines dealt with the knock-on effects of the shutdown.
Dozens of flights were canceled Friday following the computer failure at NATS, the U.K.-based air traffic management company. That shutdown led to planes and flight crews being out of position.
Heathrow, Europe's busiest airport, put extra staff on duty in hopes of getting stranded passengers in the air.
Though the shutdown lasted about 35 minutes, Heathrow operates at nearly full capacity. So when the flights were canceled, there was no place in the schedule to slot them.