Knife attack on Japan bullet train leaves 1 dead, 2 hurt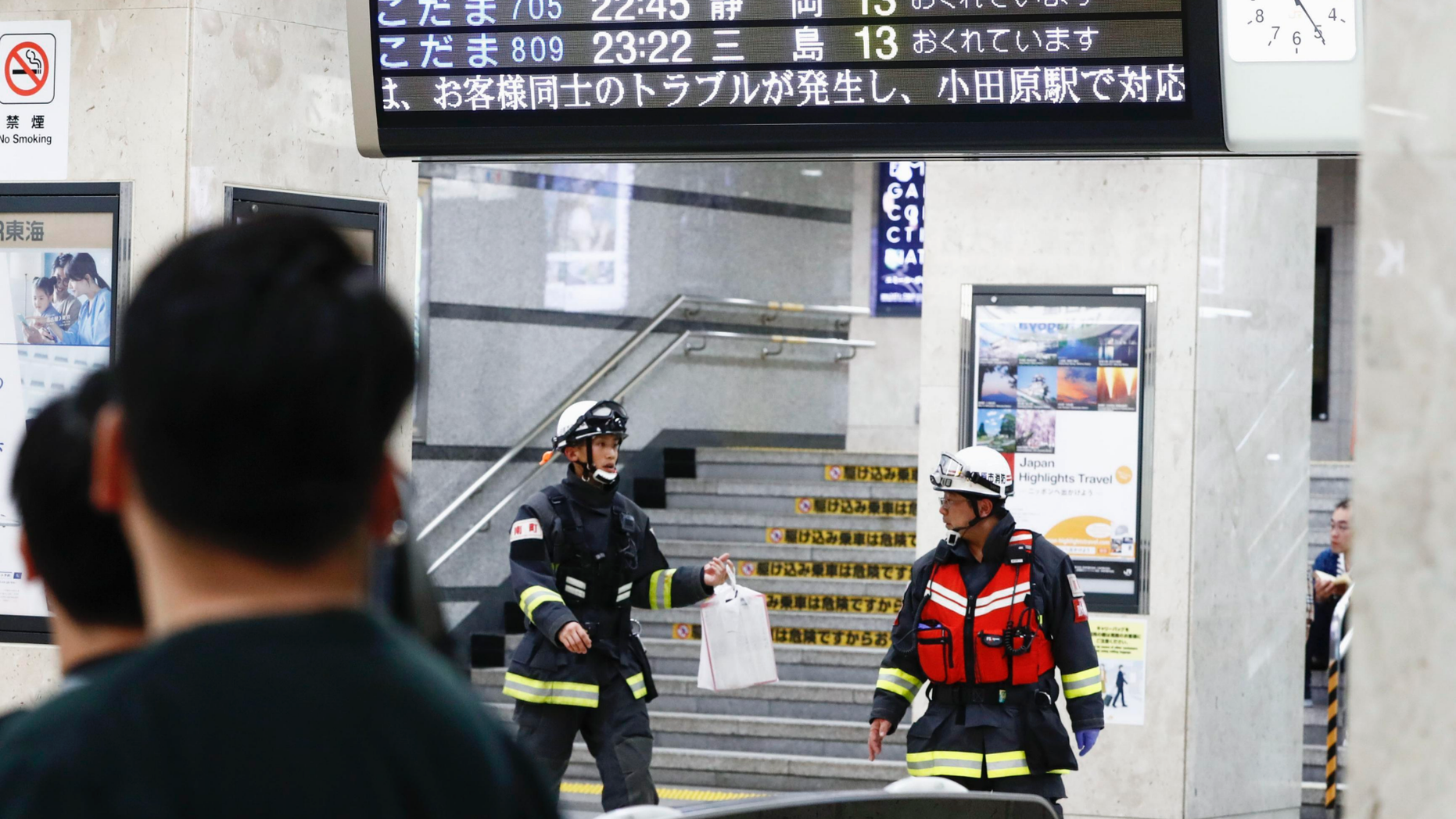 TOKYO – A knife attack on a Japanese bullet express train near Tokyo has left one passenger dead and two others injured.
Police say they arrested a suspect, Ichiro Kojima, after the train made an unscheduled stop late Saturday at Odawara station following an emergency call. The train was heading to Osaka from Tokyo.
Police said Sunday the suspect was on top of a man lying unconscious on the floor of the isle with a knife stuck in his thigh when officers arrived. The victim was also stabbed in the neck and was later pronounced dead.
Police said two female passengers in their 20s were injured, though their conditions were not life-threatening.
Police are investigating the motive of the attack.