King Albert, Queen Paola shed a tear on eve of abdication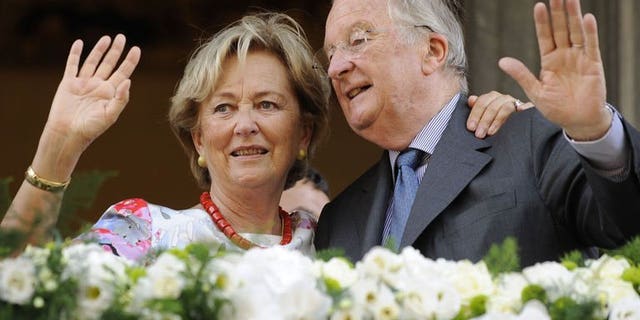 NEWYou can now listen to Fox News articles!
LIEGE, Belgium (AFP) – Belgium's Queen Paola shed a tear Friday after twice offering Albert II a kiss as the royal couple took a farewell tour of Liege ahead of the king's weekend abdication.
Greeted by thousands of cries of "Long live the King" and "Long Live Belgium", the visit to the southern Belgian city was Albert's last in 20 years of a reign that comes to a close Sunday.
It was also highly symbolic as it was there that his parents -- Leopold III and Swedish-born Queen Astrid -- showed him off from the town hall balcony as the one-year-old baby Prince of Liege.
Albert, who remained prince until the sudden death of his brother Baudouin in 1993, is credited with having kept linguistically-divided Belgium united despite calls for an end to the monarchy from Dutch-speaking separatists in northern Flanders.
The 79-year-old, who said he was stepping down due to age and poor health, climbed the town hall steps slowly and once inside brushed away a tear too when shown footage of a 1959 trip to Liege with his legendary beautiful fiancee, Paola.
Some 6,000 to 8,000 Belgians turned out in the streets to say good-bye.